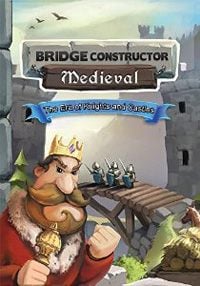 Bridge Constructor Medieval
The third installment of a series of casual simulation games, in which we play the role of a bridge builder. This time the creators fund players a journey into the past, to the times of fortified castles and fearless knights.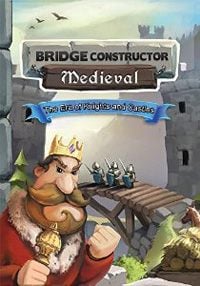 Bridge Constructor Medieval, released on PC, AND, etc., is the third installment of the casual simulation series, developed by Clockstone Software in cooperation with Headup Games. In Bridge Constructor Medieval, we again play the role of a bridge-builder, but unlike the previous, modern parts of the series - this time, we move far back, to the times of fortified castles and fearless knights.
Mechanics
The mechanics of the game are based on the same rules as the previous versions of the series, however, the whole has been adapted to the medieval realities. We use a bit different materials, among which there are two types of wood, stone, ropes and a completely new element - the bridge sheathing, protecting the whole structure against enemy catapults. Using the available resources, we have to build appropriately durable bridges, able to survive the march of heavy armored knights, cavalry or powerful siege machines.
Game modes
Bridge Constructor Medieval features previously unavailable game modes. In one of them, our bridge is under heavy catapult fire, and our task is to build a bridge sheathing so that the whole structure remains untouched and provides adequate protection for the units on it. In the second new mode, enemy troops march across our bridge, and our task is to balance the structure in such a way that it collapses at the right time, burying as many enemy units as possible.
Technical aspects
In terms of graphics, Bridge Constructor Medieval has a similar level as the two previous editions of the series, although the individual scenes are full of objects and elements typical of the medieval landscape. The combination of well-known mechanics and new gameplay modes makes the game an excellent choice for both veterans of the series and beginners. The game also features a set of achievements motivating to play as well as online rankings.
Age Rating
age requirements: everyone
System requirements
Recommended:
Pentium 4 1.8 GHz
1 GB RAM
Windows XP/Vista/7/8