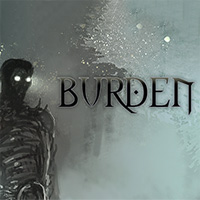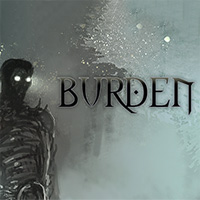 Burden
PC
Burden is an original tower defence strategy game, which takes place on the body of moving giant colossuses. The competition takes place at the same time in several places located on the sensitive parts of the machine's body.
Burden

Release Date PC

canceled
developer: Pixelpickle Games publisher: Surprise Attack Games / Fellow Traveller Official website

game language: English
An ancient resource, exploited by the inhabitants of Mhoroa, is destroying the very civilization it has created. As an engineer inspired by the overseers, the fate of Mhoroa is in your hands.
Burden is a game of tactical tower defense on multiple simultaneous battlefronts. The player must place shields and artillery towers on the exterior of their colossus whilst also juggling defences on multiple nodes - critical locations on the beast which enemies will attempt to board and penetrate.
Mhoroa, a civilisation built on the exploitation of an ancient resource, finds itself facing extinction as the land tears itself apart . A handful engineers follow a message in their dreams and discover the Colossi - giant beast-like machines built by their ancestors and thought to be a myth. Taking these beasts to anointed locations will save the land, but their fellow countrymen react in fear and take up arms to kill the colossi. Now they must fight through their own people in order to save them. The game is broken into chapters, each of which is an epic journey on a different colossus. Within each chapter the player will face major foes blocking their progress across the land and many waves of enemies boarding the beast. Success depends on smart strategy and quick management of the battle as it unfolds on multiple fronts.
Game mode: single player
Expectations: 5.0 / 10 based on 2 votes.
Age restrictions Burden: Good for all ages.
Burden System requirements
Recommended:
Pentium 4 2 GHz
3 GB RAM
Karta grafiki 512 MB
390 MB HDD
Windows XP SP3