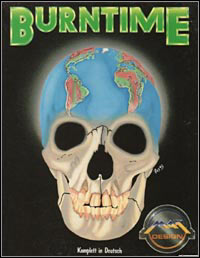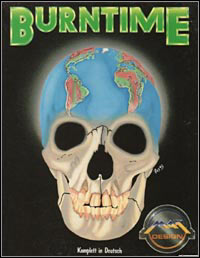 Burntime
PC
The action of Burntime takes place in an unspecified past, just after the end of the Third World War.
Burntime

Release Date PC

20March1993
developer: Max Design publisher: Max Design

game language: English
The action of Burntime takes place in an unspecified past, just after the end of the Third World War. As a result of the nuclear holocaust that devastated the whole world, the once great and highly developed human civilization must fight for the simplest things to survive: water and food. Any contamination by gamma rays does not facilitate this task. In addition, those who have not managed to hide from nuclear destruction, already as mutants, can murder even the smallest piece of rat meat. This is the reality that the player finds himself in. Playing the role of a traveller, he has to unite under his command of the best warriors and conquer the whole surrounding area. Only in this way can the foundations be laid for a new state which, in a few decades' time, will allow the descendants of today's people to live in perhaps a more normal world.
Burntime combines elements of strategy game and RPG. The first ones are reflected in the main goal of the struggle, which is to conquer all the cities on the board and defeat those trying to do the same opponents. Characteristics of role-playing games are visible in the ability to travel between different locations, talk to the heroes encountered, fight and trade, which will have a decisive influence on our progress. The hero is described by two coefficients, life expectancy and level of experience. The characterization screen also contains information about the amount of food and water. The game is divided into one-day rounds, in which we can perform certain activities. Once the time limit has been reached, the next opponents will move. Each turn lasts five real minutes, regardless of whether we are travelling or standing still.
Burntime has a multiplayer mode that allows two people to take part in the struggle at the same time. The visual setting is made with great attention to detail and makes a pleasant impression. Despite the complexity of the substantive layer of the game, the operation itself is so simple that after just a few minutes you can fully master it. Noteworthy is the instruction included in the game, in which the authors have prepared a great text on the possible threats to today's civilizations and the consequences associated with them.
Please let us know if you have any comments or suggestions regarding this description.
Game mode: single / multiplayer Multiplayer mode: Player counter: 1 - 2
Age restrictions Burntime: 12+