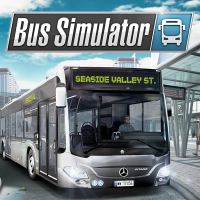 Bus Simulator
Bus Simulator is a console conversion of Bus Simulator 18 simulation game, released in 2018 on computers. The production is part of a series currently being developed by Astragon Entertainment and StillAlive studio.
Simulation | Economic | vehicles | transport | buses and streetcars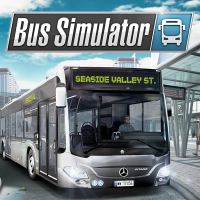 Game mode: single / multiplayer
Multiplayer mode: Internet, players: 1-4
Bus Simulator is a simulator that allows players to to assume the role of a city bus driver. The game is a conversion of Bus Simulator 18, published on PC in 2018, and at the same time the latest installment in the series started back in 2007. The game was developed by the creators of the last few installments in the series - i.e. StillAlive studio - and published by Astragon Entertainment.
Mechanics
Bus Simulator focuses mainly on driving the bus in accordance with traffic regulations. In addition, it is the player's responsibility to interact with passengers (e.g. selling tickets) and to deal with typical problems that can be encountered in this type of work - such as traffic jams, road accidents, and vehicle breakdowns, but also other random events (e.g. passengers listening to music loudly or refusing to pay for their journey).
The title also offers additional functionality - for example, players are able to run their own business and gradually develop it, build a reputation, and acquire new vehicles - the better the company works, the better the vehicle models are available which translates into, among other things, improved driving comfort.
The game allows players to drive several different licensed vehicles from several well-known companies, such as Mercedes-Benz, Setra, MAN, and IVECO BUS. The area on which players can move is set in a fictional, European city called Seaside Valley and is quite large - it's more than five square miles, divided into several districts. It is worth noting that the game offers two models of driving - realistic and simplified (the latter is dedicated primarily to beginners).
It is worth noting that the creators also implemented a system of variable weather as well as the day and night cycle.
Game modes
In Bus Simulator, one can play alone or with others. The basis of the game is career mode, but the creators also took care of a synchronous multiplayer mode. Up to four people can play the game at the same time.
Technical aspects
Bus Simulator is based on the Unreal Engine 4 and offers quite average, three-dimensional visuals. The production is certainly not among the best in terms of audio-visual setting. On the plus side, it supports several models of dedicated steering wheels, thanks to which the experience takes on different colors.
Similar games:
PEGI Rating