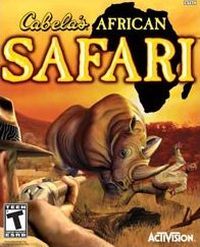 Cabela's African Safari
Cabela's African Safari is another position in an extremely popular series, treating virtual hunting in a broad sense.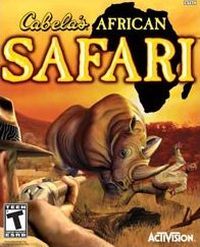 Travel to Africa - the ultimate big game hunting destination in the world. Experience the challenge of hunting African Big Game beyond belief and the danger of the Feared Big Five - Lions, Leopards, Elephants, Rhinos and Cape Buffalo. Your expeditions will take you from the plains of South Africa north to the Zambezi River across five African countries. Discover the magic of Africa with its untamed wilds, exotic wildlife, breathtaking beauty and danger around every corner!
* Go on 40 safari hunts for a variety of dangerous game, big game, antelope and plains game
o Go on 7, 10 or 14 day safari hunts including open safari, tracking, baiting, herd hunting
* Over 30 exotic species including the Feared Big Five and Sable, Kudu, Gemsbok, Eland, Impala
* Trophy Big Five Level - Upon completion of your safari objectives, unlock a Trophy Big Five level where you will experience the world's most dangerous animals at their best
* Hunt massive herds of moving plains game while you control the direction of your safari vehicle
* All-new bird hunting including African waterfowl and upland birds will sharpen your shooting skills
* Choose from a variety of big caliber weapons that you will need to bring down a charging rhino, thundering elephant and attacking lion
* Begin each safari hunt at an African hunting lodge where you will be given your safari objectives
o Interact with a Safari team that will give you tips you'll need to succeed in this expansive and unforgiving country
* All new shooting controls and features including Adrenaline Mode, Hunter Sense and Shot Cam - admire your kill shot in slow motion
Similar games:
Age Rating
age requirements: 12+
System requirements