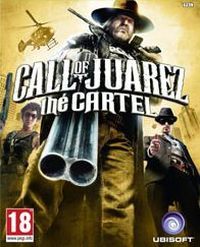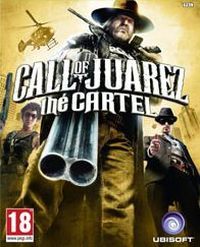 Call of Juarez: The Cartel
The third installment in the FPS series by Polish studio, Techland. This time the game's setting was shifted to modern times, and the story is focused on the struggle with the eponymous drug cartel.
After success of the two previous games in the Call of Juarez series Wroclaw-based Techland Studio faced a serious dilemma, in which direction should they take their best franchise. Eventually they decided to move away from the classic Western to a modern-day story. At the same time they retained a number of the best solutions from previous installments of the series, enriching them with new features, such as multiplayer mode.
The story of Call of Juarez: The Cartel revolves around a war against a drug cartel. After a bloody bomb attack on one of buildings belonging to the American law enforcement, the authorities came to realization that the cartel managed to infiltrate the federal agencies. To combat the drug underworld, a special unit is designated. Its members are: Kim Evans (FBI agent, an ex-member of a street gang), Eddie Guerra (a DEA agent addicted to gambling), and Ben McCall (tough cop from Los Angeles, a descendant of Ray McCall – the protagonist of Call of Juarez).
The trio has to apprehend the cartel leader. They chase him across California, Arizona, and New Mexico, all the way to the titular town of Juarez in Mexico. Each of them has their own motives and problems. Thanks to that, players have a chance to see the story from different angles. There are also different game endings.
The main campaign missions have considerable variety - police raids, protecting witnesses, undercover jobs, and car chases. As befits an FPS set in Western convention, the developers of Call of Juarez: The Cartel created a sufficiently large arsenal of weapons, which includes pistols, machine guns, sniper rifles, and even anti-aircraft missiles. There are also some fist fights as well as the ability to use covering fire and flank opponents. You can also use the concentration mode (that slows down time) or clear rooms off enemies in movie-like style.
Before starting the campaign, you get to choose one of the three characters, whom you are going to control throughout the entire game. The paths of individual characters cross during missions, so you can observe the events from different points of view. The game can be completed in three-player co-op. Besides, The Cartel offers a competitive play mode, where players are grouped into two teams: the police and gangsters.
Last updated on 05 January 2015
Game mode: single / multiplayer Multiplayer mode: Internet
Media type: 1 DVD
User score: 6,2 / 10 based on 1973 votes.
Pre-release expectations: 8.7 / 10 based on 1000 votes.
PEGI rating Call of Juarez: The Cartel
Call of Juarez: The Cartel System requirements
Recommended:
Core 2 Duo 3 GHz
2 GB RAM (3 GB - Vista/7)
graphic card 896 MB (GeForce 260 GTX or better)
8 GB HDD
Windows XP/Vista/7
Internet connection