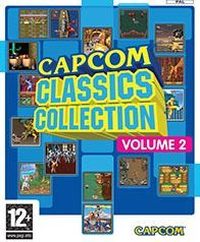 Capcom Classics Collection Vol. 2
With the Capcom Classic Collection Vol. 2 we can move on in the eighties and nineties of the twentieth century, again visit the smoky salons of arcade machines and after years play the hits ruling on them.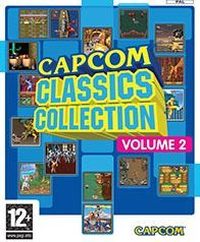 Game mode: single / multiplayer
Multiplayer mode: common screen, players: 1-4
Capcom Classics Collection Vol. 2 reacquaints players with the revolutionary games of their time while providing countless rounds of quarter-free entertainment. Each treasured favorite contains bountiful bonus features including remixed soundtracks, original art and history that will leave everyone wanting for more. Homes will turn into a virtual arcade halls as this 20-in-1 compilation will have players flashing back to the good old days and introduce toa new generation the titles that helped define Capcom's legacy as a leading worldwide developer and publisher.
Capcom Classics Collection Vol. 2 includes the following features:
• 20 timeless masterpieces on one disk
• Jam-packed action for countless hours of classic entertainment
• Bonus content – Listen to remixed music and view original artwork.
Age Rating
age requirements: 12+
System requirements
Sony PlayStation 2
Uses: memory card 8 MB, Multitap