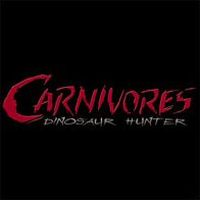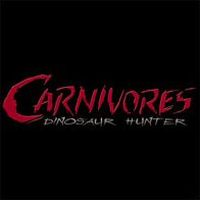 Carnivores: Dinosaur Hunter
A first person shooter in which we play the role of a dinosaur hunter. In the game we come across one of the five vast areas where we have to approach and then kill different species of ancient creatures. Contrary to appearances, gameplay requires patience and determination.
Carnivores: Dinosaur Hunter is a dynamic hunting simulation game which lets players explore huge non-linear locations as they attempt to track down a variety of dinosaurs that are armed with advanced AI – these are dangerous creatures that are able to see, hear and sense the hunter. If you're not careful, it's very easy for the hunter to become the hunted.
With 15 different dinosaurs across 5 distinct environments including pine forests, muddy marshes and rolling hills, how you approach your target is important. Wind direction, scent and the use of a special dinosaur call are all key elements in tracking your prey.
Game Features:
Interactive 3D dinosaurs, from the Herbivorous (plant-eating) for novice hunters to the Carnivorous (meat-eating) for experts;
Choose from among 6 weapon types – from a sniper rifle to an X-bow;
Utilize the map and radar feature to locate and track dinosaurs;
Exciting hunting: a non-linear hunting experience where players roam through vast landscapes, tracking and hunting a variety of dinosaurs;
Interactive Dinosaur Trophy Room;
Game mode: single player
User score: 5,7 / 10 based on 26 votes.
Pre-release expectations: 8.2 / 10 based on 11 votes.
PEGI rating Carnivores: Dinosaur Hunter
Carnivores: Dinosaur Hunter System requirements
Uses:
PlayStation Network
Uses:
PlayStation Network
additionally (PS3): minis