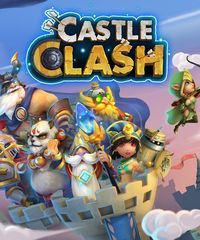 Castle Clash
A popular strategy game known primarily from mobile devices. In production we employ powerful heroes and hire soldiers who fight battles against both artificial intelligence-controlled enemies and live players.
Strategy | play for free | tower defense | social networking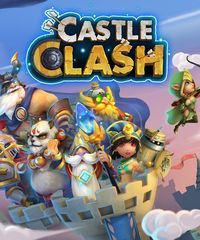 Castle Clash is one of the most famous strategy games available on mobile devices. The production, using the free-to-play business model, was created by IGG, which has a number of different titles in its portfolio, including Clash of Lords 2, Gods Rush and Heroes & Monsters.
The game was basically divided into two parts, extension of the castle and fight. We start the game with a town hall, which we improve over time, thus increasing the number of constructions that can be built. Other buildings are divided into several categories - offensive (we rent heroses and other soldiers), defensive (defending our location), responsible for raw materials and decorative. Most of them can be improved, increasing their durability.
After erecting the basic buildings and recruiting soldiers (divided into two types - Heroes and Troops), we set off to fight. The creators have prepared several possibilities of fun, these are: Raids (attacking other players), Dungeons (exploring the "base" of enemies, where we can find, among others, the following: Raids (attacking other players), Dungeons (exploring the "base" of enemies, where we can find, among others, the "base" of the "base" of the opponents). Gold), Here Be Monsters (tower defense fun), Heroes Trial (an option similar to the previous mode), Challenge a Boss (guild fights boss), Team Dungeons (players work together to defeat Centaur), Hero Expeditions (hero fights at the Arena), Torch Battle (defense fun and torch acquisition) and Lost Realm (takes us to the "New World"). During the clash the characters fight on their own, but we are responsible for using their power and spells. Victories in battles are provided with money and resources necessary for hiring new heroes, developing the base, etc.
The production debuted at the end of 2013 on mobile devices and immediately began to gain great popularity. After several months of the game's presence on the market, Castle Clash could boast of over 70 million players.
Please let us know if you have any comments or suggestions regarding this description.
Similar games:
Age Rating
age requirements: 12+
System requirements
Android OS
Apple iOS