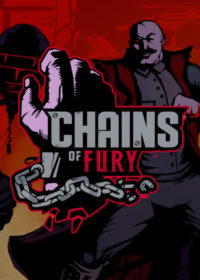 Chains of Fury
First-person shooter, which refers to the classics of the genre, but at the same time tries to enrich the old formula with new solutions. Polish Cobble Games and Art Games studios are responsible for the creation of this production.
Action | FPP | science fiction | FPS | Polish | indie games | co-op | shooters | splitscreen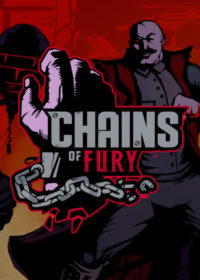 Game mode: single / multiplayer
Multiplayer mode: split screen
Chains of Fury is a first person shooter which pays tribute to classics such as Doom and Blood, but at the same time offers an attractive, modern setting and solutions associated with contemporary productions (e.g. destruction of the environment). The title was developed by Polish independent developers Cobble Games and Art Games Studio. The publisher is Gaming Factory.
Plot
The action of the game takes place in an unspecified future. The player takes on the role of a mercenary - a man of extremely wet work - who, after completing one of the tasks, is betrayed and imprisoned. The hero decides to get out, get back at his former employers and get back the money he still owes him.
Mechanics
Chains of Fury is a classic first person shooter, which gameplay model refers to the famous Doom from id Software. The gameplay comes down to wandering through the extended locations (several different levels have been prepared) and eliminating the enemies using a rich arsenal of weapons (mainly firearms). We can also look for various kinds of secrets and collectibles.
Polish developers have set the goal of fine-tuning the classic FPS convention by removing frustrating elements and adding ideas and solutions that are hard to find in those games. An example is the extensive destruction system, which allows, among other things, to destroy walls and doors. Instead of looking for the keys to get us somewhere, we can just devastate the gate and get on the road.
Game modes
In Chains of Fury we can play alone or with others. The basis of the game is the single player mode, but the developers have also prepared a local cooperation module (we play on a split screen).
Technical aspects
Chains of Fury has an attractive design. It was designed in such a way that despite its three-dimensional character, the production seems to resemble a two-dimensional work - more specifically, a commission (the authors admit that they were inspired by Lobo and Hellboy series and Mike Mignola's illustrations). Picture stories are related to the appearance of locations and characters, and even the effects of shots and explosions. There are references to numerous conventions in the style, but science fiction dominates.