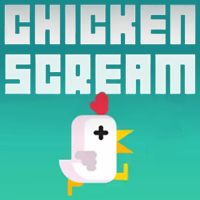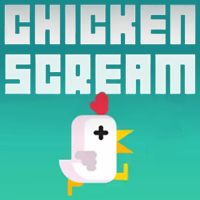 Chicken Scream
Chicken Scream is a unique mobile platform game developed by Perfect Tap Games and based on a rather uncommon premise.
Chicken Scream is a very original platform game, developed by Perfect Tap Games studio. The title is distributed in a free-to-play model with optional microtransactions.
Mechanics
The gameplay in Chicken Scream is based on an unusual concept. At first glance, the title may look like a classic platformer - the main character, i.e. the title chicken, is observed from the side, and the game consists of constantly moving to the right, jumping over chasms, avoiding the ever-present traps and collecting gold coins.
However, what distinguishes this title from similar games are the controls. We control the protagonist with our voice - if we speak to it quietly or sing, the chicken moves slowly, while scream forces it to jump. As you can easily guess, making precise movements is quite a challenge. However, the game is engaging, triggering the syndrome of "one more try". The incentive to play the game are not only new point records but also new incarnations of the hero waiting to be unlocked.
Technical aspects
The two-dimensional visuals of Chicken Scream feature cartoonish eye-catching design. Despite the general simplicity, thanks to the rich coloring, the visual sphere perfectly fulfills its purpose.
Game mode: single player
App size:
Age restrictions Chicken Scream: Good for all ages.