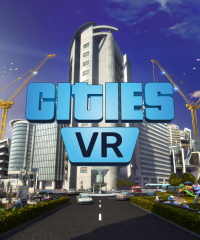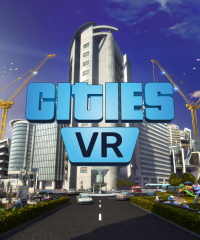 Cities: VR - Enhanced Edition
A spin-off of Cities: Skylines, developed with virtual reality headsets in mind. Just like in the original, in Cities: VR we deal with designing entire cities from scratch, which we can see both from the air and from the street level.
Strategy | Economic | sandbox | Oculus Rift/Quest | city builder | virtual reality
Cities: VR is a spin-off of the bestselling city builder Cities: Skylines, developed with virtual reality headsets in mind. Unlike the original, this game was not developed by the Colossal Order studio, but by the Fast Travel Games team, whose portfolio includes such projects as Apex Construct or Wraith: The Oblivion - Afterlife.
Game mechanics
Cities: VR adopts the main gameplay elements from Cities: Skylines. We design entire cities from scratch. On our shoulders rests the task of marking out streets, placing zones of various purpose (from residential, through commercial to industrial) and supplying them with utilities. Since work is not the only thing the inhabitants of our metropolis live for, it is also necessary to care for their happiness and provide them with a variety of entertainment. However, in order for people to move freely around the city not only on foot or by car (by the way, if we want to avoid traffic jams, we should constantly keep an eye on the capacity of the city's arteries), we should also take care of efficient public transport. Besides, the city should have various services that take care of education, health and safety of residents, as well as cleanliness. For all this we need money, the main sources of which are trade and taxes.
Cities: VR makes use of the possibilities of virtual reality sets. We play the game using motion controllers and we can see the city from different perspectives; both from a top-down view and from the street level. As the game was developed not only for players who have already played the previous games under this banner, but also for newcomers, there is an extensive tutorial that allows you to familiarize yourself with the rules of the game.
Technical aspects
Graphics in Cities: VR present a level similar to that of Cities: Skylines.
Last updated on 21 February 2023
Game mode: single player
Age restrictions Cities: VR - Enhanced Edition: Good for all ages.