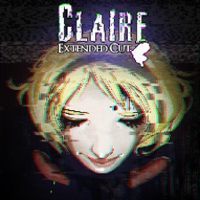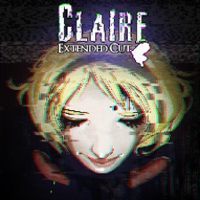 Claire: Extended Cut
An extended edition of Claire - a survival horror game released in 2014. In comparison to the original release, the new edition brings mainly improved audiovisuals. Once again, the development works were carried out by Hailstorm Games.
Adventure | survival horror | horror | 2D | indie games
Claire: Extended Cut for PS4, PSV and XONE is a two-dimensional survival horror patterned on the most popular titles from the genre. The game was developed by Hailstorm - an independent, American team comprised of several gamemakers. Claire was inspired by Japanese franchises, such as Silent Hill or Clockwork, or 2011's Lone Survivor. Claire: Extended Cut is an improved and modified edition of the original, 2014's PC release.
Plot
Teenage Claire is the protagonist here. She is haunted by nightmares caused by stress and tensions her life has been filled with. Claire has learning problems which appeared as an effect of her mother being terribly sick, as well as memories of an unhappy childhood. In one moment, the protagonist wakes up inside an abandoned school soaked in darkness and patrolled by mysterious monsters. A dog called Anubis is Claire's only loyal companion, and with whom the protagonist struggles to find a way out. During her journey, Claire experiences bizarre events, but also faces demons of her past. Claire: Extended Cut offers many endings dependant on the player's decisions and characters saved along the way.
Mechanics
In terms of gameplay, Claire: Extended Cut for PS4, PSV and XONE resembles Lone Survivor. The player traverses two-dimensional locations, taking care of their equipment and power sources (a lighter and a flashlight) – these allow to scare-off or distract monsters. However, the player is not encouraged to fight the monsters encountered here. Claire, who is not capable of performing an effective counter-attack, must rely instead on hideouts and different items. The fear bar is a significant element of the game, because the protagonist can die when it reaches maximum. The game offers several difficulty levels, as well as the New Game Plus mode, which allows to start another playthrough with the equipment gathered last time.
Technical aspects
Claire: Extended Cut for PS4, PSV and XONE offers both high-quality audio and visuals (pixel-art). The game world was livened up by animations and lighting play, which contributes to the atmosphere of the in-game locations that on the other hand, are full of detail. Extended Cut brings a modified graphics engine, introducing three-dimensional objects and depth effects into the game - consequently, Claire seems to resemble typical 2.5D titles frequently when playing.
Game mode: single player
PEGI rating Claire: Extended Cut