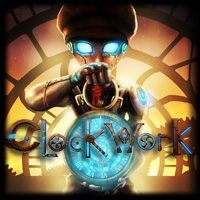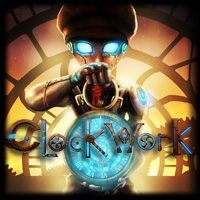 Clockwork
A two-dimensional platformer game with numerous logic elements developed by Appsquare. The world in which Clockwork takes place was struck with a plague that killed the majority of its population many years before.
Puzzle | platform | logical elements | 2D | indie games
Clockwork is a two-dimensional platformer game with numerous logic elements for PC, iOS and etc.. Presenting an incredibly original world, it offers a myriad of complicated puzzles, rebuses, and tasks that players has to perform in a limited time. The version for PC, iOS and etc. was developed by Appsquare Pty Ltd.
Plot
The world that Clockworks is set in was struck with a terrible tragedy hundreds of years ago — a plague decimated all living organisms, and those people who had foreseen the incoming cataclysm sheltered themselves behind grand walls of the city of Watchtower. The initial hope for finding an antidote, or any other way to combat the virus, quickly proved futile. This is why the survivors decided to enclose their minds and souls in mechanical bodies that are immune to diseases.
The players assume the role of Atto, a boy who was enclosed in a metal shell when he was 8 years old. His life looked identical for four centuries — all alone, he roamed the streets of Watchtower, gazing at grand factories and manufactories that incessantly worked on repairing the gradually degrading city. One of his daily routines has always been looking at his pocket watch that, as one of the few, would never jam. One day, this changes, when it turns out that the masterwork mechanism is inhabited by a spirit named Milli. The creature possesses the ability to manipulate time but has been slumbering for centuries for unknown reasons. Having awakened, it wants to help Watchtower regain its past grace, but it needs Atto's help to do it. That's how the hero embarks on his first grand journey.
Mechanics
By solving all sorts of puzzles, pulling switches in the right order, manipulating the spacetime, or looking for hidden items, we slowly near the completion of our mission. On our way, apart from rebuses and puzzles, we will encounter dangerous enemies – getting past them will require as much wits as agility.
Technical aspects
Clockwork for PC, iOS and etc. offers simple but incredibly intriguing graphics. Most of the available levels and characters were hand-drawn, which is asserted by the amount of details and incredibly atmospheric colors. The soundtrack sounds equally impressive — it befits the character of the mechanical city and plays an important role in creating adequate atmosphere throughout the course of the game.
Game mode: single player
Expectations: / 10 based on 2 votes.
Age restrictions Clockwork: Good for all ages.