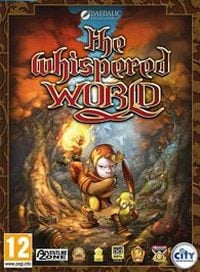 The Whispered World
A classic point&click adventure game. The title uses a grotesque fairytale-like fantasy style and features animated hand-drawn graphics.
Adventure | fantasy | point-and-click | 2D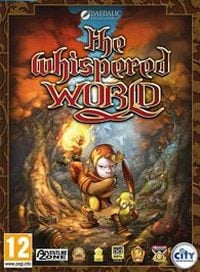 The Whispered World is a classic point-and-click adventure game that takes place in a fairytale-like, grotesque fantasy world. It was developed by the German studio Daedalic Entertainment. The game originally debuted in 2009 on PC. After a few years, it was ported to mobile devices with Apple iOS operating system.
Plot
The main protagonist of The Whispered World is a small and clever boy named Sadwick. He is a member of a family with a rich history of working in a circus. He plays the role of a clown. What's interesting, Sad's family (at the beginning the players are introduced to his grand-grandfather Gramps and his older brother Ben) likes to use scenic costumes even after the show – the protagonist wears his comical costume during the entire game.
The boy's life was peaceful and focused on traveling through realms and making people laugh. However, this changed when one day they boy encountered a blue creature in his dreams. The creature decided to show him a piece of the long path to enlightenment. To fully understand the mysterious dream, Sadwick decides to leave the traveling band and start a journey to an unknown, fantasy world. He isn't alone in his journey – he is accompanied by a grotesque insect companion named Spot. Some might see familiarities between him and the "many-legged chest" known from classic games from the Discworld series.
Mechanics
Using the character that accompanies the main protagonist isn't something new in the genre (this idea was, for example, used in the absolute classic Sam & Max Hit the Road released in 1993 by LucasArts), but usually, it has a positive impact on the gameplay and it provides new possibilities for the players. Even the look of Spot and what Sadwick is doing with him has a great potential to improve the mood of the players.
The developers of The Whispered World decided to focus on providing an unusual story – the mechanics of the game are based on typical genre principles. The clown protagonist is controlled by using the standard point-and-click interface. By using the left mouse key (or a single tap on mobile devices) the players can select a place to which they want Sadwick to go. By holding the cursor on an item, a menu is opened. From it, the players can select one of three possible actions – conversation, examination, and action.
Technical aspects
The Whispered World features an atmospheric soundtrack and hand-drawn, animated high-resolution graphics. The scenario and interactions with characters are filled with humoristic accents and funny situations. Combined with a grotesque world and unusual riddles, it provides a light, stress-less experience not only for the biggest fans of the genre.
Similar games:
PEGI Rating
System requirements
Recommended:
Pentium 4 2 GHz
1 GB RAM
graphic card 256 MB (GeForce 7600 or better)
Windows XP SP2/Vista