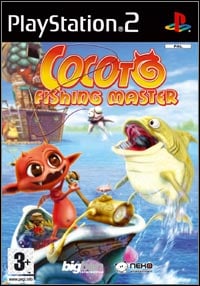 Cocoto Fishing Master
PS2
A game about angling, created mainly for the younger audience. We catch fish, fight against bosses and join simple arcade mini-games.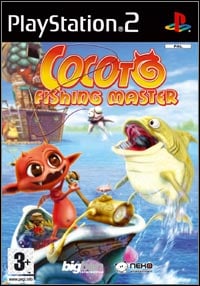 game language: English
game release date for PS2:
25December2005
Story :
The magic whirlpool is overflowing with lava! If it continues, all of the Abysses, as well as all the other worlds will be engulfed by lava! Fairy herself doesn't understand what's going on! Only the 5 millennial fish know the secrets of the whirlpool. Cocoto must travel the world and fish in order to find them and save the world.
Welcome to Cocoto's new adventures.With Fishing Master, fishing has never been so much fun! Climb into your boat, grab your fishing rod, choose your bait, then off you go, big game fishing in the 5 fantasy lakes that are filled with surprises. Discover extraordinary imaginary fish and take part in a unique gaming experience with the virtual fishing rod that is compatible with this game!
Features :
- Discover 5 enchanting lakes in 5 different worlds, each straight from Cocoto's universe.Be careful: each lake has it's own unique characteristics that you will have to take into account in order to fish!
- Each lake contains 6 different species of imaginary creatures to fish for that's a total of 30 different fish!
- Customise your hardware yourself, with the variety of equipment available: fishing rods, bait, hooks, etc.
- Confront gigantic bosses to collect each segment of the statuette that will allow you to awake the great god Geo from his slumber.
- For the first time, you control your own bait underwater to attract fish!
- Interact with Cocoto's friends: Sell your fish to Baggy for profit in order to buy new fishing equipment from Neuro's boutique.
- There are numerous mini-games (Bait Race, Flying Catch and Fishing Contest) that you and your friends can play with each other, up to 4 players.
- Experience the real feeling of fishing with the compatible PS2 virtual fishing rod!
PEGI Rating
System requirements
Sony PlayStation 2
Uses: memory card 8MB, wędka