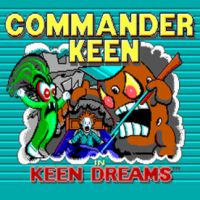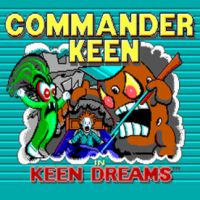 Commander Keen in Keen Dreams
Commander Keen in Keen Dreams is a platform game that is a side edition of the series of adventures with the brilliant eight-year-old Billy "Commander Keen" Blaz. As in the case of other parts, id Software studio is responsible for the production.
Arcade | platform | 2D | side-scroll
Commander Keen in Keen Dreams
Release Date
Commander Keen in Keen Dreams is a platform game developed by id Software. It is a spin-off to the adventure game series Commander Keen. Its action was set between the events of the third and fourth installment of the series.
Plot
Commander Keen is a distinguished hero in the fight against aliens. But he has problems like every other eight-year-old - mom tells him to eat vegetables. One night Keen, through a dream, moves to a land called Tuberia, which is inhabited by all kinds of vegetables.
Commander Keen's task is to defeat the evil ruler of this world - Boobus Tuber and his Dream Machine. To do this, we need to collect enough Boobus Bombs, which are the only things that can harm the evil king.
Mechanics
Commander Keen in Keen Dreams is a typical platform game. A map of Tuberia has been providede, with the use of which we select the individual levels. The player travels through the different stages in search of an exit and, if there are any, subsequent Boobus Bombs. By the way, we can also discover many secrets that have been hidden in them, such as additional lives or keys.
The fact that Commander Keen does not have any of the weapons known from the rest of the series is a big obstacle. In case of contact with enemy vegetables he has only two possibilities - to avoid them or use special bombs called "Flower Power", which for a time turn enemies into harmless flowers. If Commander Keen touches an opponent, he loses one of his lives.
Technical asects
The game was originally published in 1991. That's why the title offers very simple visuals. All stages are shown in 2D.
Game mode: single player
App size:
User score: 6,9 / 10 based on 28 votes.
Age restrictions Commander Keen in Keen Dreams: Good for all ages.