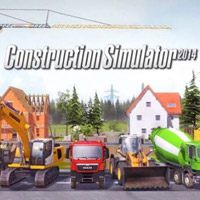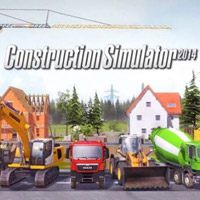 Construction Simulator 2014
The second installment of the Astragon construction machines simulator, contrary to the PC prototype, prepared with the users of mobile devices in mind.
Constructon Simulator 2014, released on iOS and AND, is a continuation of a series of simulators that started in 2011, focusing on construction machinery. Astragon Software, a German company specializing in the genre, is responsible for the development of the game.
In Constructon Simulator 2014, we play the role of a beginner manager of a construction company, and we start the vocational training from scratch by mastering the machines. Players have at their disposal 14 different vehicles, including virtually all the key machines used in the construction industry. We can drive trucks equipped with various semi-trailers (tipper, crane, concrete mixer), roller, forklift, excavator, bulldozer and two types of cranes. The creators have applied for licenses from the world's leading manufacturers, such as MAN, Liebherr and Still, thanks to which the game features models reproduced in detail on the basis of their real equivalents.
Mechanics
After mastering the basics of the controls, we accept the first, initially quite simple orders, such as transporting cargo, digging a garden, collecting building materials or digging foundations. Over time, the complexity of orders increases, and we obtain a developer's license and move on to more ambitious projects of complete buildings, during which we also decide on the choice of materials, colors and a number of specifications. All in all, we have an impressive number of more than 300 tasks to complete, and although the game doesn't allow for the typical sandbox freedom of action, during the breaks between orders we can freely explore the open world and improve our operator skills.
Technical aspects
In terms of graphics, Construction Simulator 2014 offers a level typical of most simulators, combining detailed vehicle models with an average quality 3D environment. Noteworthy is the considerable realism in terms of controlling individual machines. Each of the 14 vehicles is driven in a slightly different way and the machine is controlled in two modes: driving and function. For some vehicles (such as a twin-track excavator), this mechanics is quite complex and takes time to master it perfectly.
Game mode: single player
App size:
Age restrictions Construction Simulator 2014: Good for all ages.