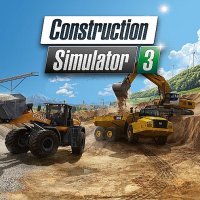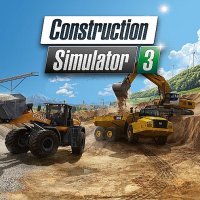 Construction Simulator 3
The fifth part of the series of construction work simulators with elements of economic strategies. In Construction Simulator 3 we run a construction company and take on further orders, doing the work requiring the use of specialized machines and vehicles.
Simulation | Economic | construction | machines and equipment
Construction Simulator 3 is (contrary to what the title suggests) the fifth part of the construction works simulation cycle enriched with elements of economic strategies. The game was developed by the German studio weltenbauer. It was released by Astragon Entertainment.
Plot
In Construction Simulator 3, we play the role of the owner of a construction company located in the fictional city of Neustein in the foothills of the Alps. As you can easily guess, his goal is to run his business in such a way as to grow into a local tycoon.
Mechanics
In Construction Simulator 3 we get an open world with an area of ten square kilometres. Neustein consists of three districts: a residential area, a spacious industrial area, and the city itself, full of modern buildings.
The pillar of the game is the independent execution of subsequent orders. In total, over seventy different tasks await us here, and by performing them, we gain not only the funds needed to expand our company, but also the reputation necessary to unlock more serious missions. Although the first works is to build small houses or relatively easy-to-build industrial warehouses, over time we start doing things like building roads, bridges and skyscrapers.
To complete increasingly complex missions, we need suitable vehicles. During the game we can sit at the helm of licensed excavators, loaders, drills, trucks or even cranes; the action is then observed from the third person perspective (TPP) or, which is new in the series, from the eyes of the hero (FPP). Among their manufacturers we find companies such as Bobcat, Caterpillar, Bomag, Wirtgen, Liebherr or MAN.
The strategic layer of the game is manifested by the need to balance expenses and revenues. Besides, it is always worthwhile to have a financial reserve to be able to repair a damaged vehicle when needed, for example.
Technical aspects
Construction Simulator 3 has high-quality three-dimensional graphics. Although the surroundings have been made with attention to detail, it is the models of the individual construction machines that are most striking.
The console version stands out from the mobile original due to its additional missions, enhanced textures and higher resolution, as well as fully functional mirrors.
Game mode: single player
App size:
PEGI rating Construction Simulator 3