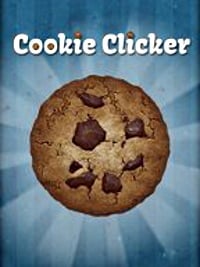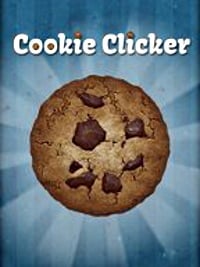 Cookie Clicker
This is a game responsible for popularising clicker games. In Cookie Clicker we play the owner of a bakery producing cakes. Our task is to expand our business and produce more and more cakes.
Cookie Clicker is the idle game that popularised clicker titles. The player takes on the role of a biscuit bakery owner whose business quickly spirals out of control. The original browser version of the game was released in 2013. Since then, the title has received a mobile edition for Android devices and a remaster for PC.
Plot
In Cookie Clicker we become the head of a bakery producing cakes. Our task is to develop this business to gigantic size. Over time, however, it turns out that our methods of producing more and more cakes have a disturbing effect on the universe.
Mechanics
In terms of gameplay, Cookie Clicker is a classic idle game. The interface consists of three main screens. One of them shows a large biscuit, which the player has to click on. Clicking earns biscuits which act as a currency. After some time, this screen fills up with milk, the colour of which shows the progress we have made in the game. On the second screen, we can buy workers, buildings and upgrades. Employees and buildings automatically produce cakes without the need to click, and upgrades increase their efficiency. The third screen shows the player the workers and buildings they have.
The main goal of the game is to increase cookie production and earn achievements. There are over five hundred of them, each increasingly difficult to get. The more achievements we have, the more colors of milk we unlock. From time to time, special golden cookies appear on the screen. If we click on them before they disappear, we get a bonus, such as increased production for a limited time.
The game contains several mini-games which we unlock by upgrading buildings. For example, upgrading the farm unlocks the Garden, where we plant crops, cross species with each other, and earn rewards while harvesting. Upgrading the bank, on the other hand, unlocks the Stock Exchange, where we buy different kinds of cakes and try to sell them at a profit.
Once the player has acquired a certain number of cakes, he can opt for the Ascension. This resets all our progress, but allows us to use the earned cookies for special, heavenly upgrades. These have special effects and are permanent, remembered by the game even after multiple resets.
Game modes
Cookie Clicker features a single player mode only.
Technical aspects
The game features simple graphics that mix drawn objects and pixel art.
In the PC remaster, it adds support for cloud saves and a soundtrack by Daniel Rosenfeld, better known as C418, the composer of Minecraft music.
Game mode: single player
Age restrictions Cookie Clicker: Good for all ages.
Cookie Clicker System requirements
Minimum:
Intel Atom 1.6 GHz
512 MB RAM
graphic card Intel HD or better
350 MB HDD
Windows 7/8