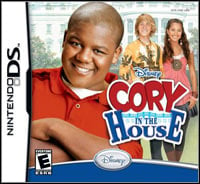 Cory in the House
NDS
A simple arcade game based on a comedy series for children. We set out to rescue the inhabitants of the American capital, who were hypnotized by a certain madman.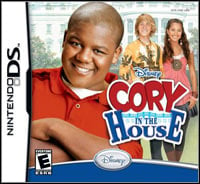 game language: English
game release date for NDS:
15April2008
Cory in the House is a not very demanding arcade game. This product directly refers to the title comedy series for children, to Polish viewers known as Cory w Białym Domu. This game has been prepared exclusively for Nintendo DS users.
One of the main attractions of the arcade is the possibility of interacting with characters known from the series. He is primarily a teenage Cory Baxter, whose father is the cook of the President of the United States. Meena Paroom and Newton Livingston, son of one of the American senators, also appear in the game. All these characters become fully playable at certain moments in the game. The story of Cory in the House refers to the serious crisis in the White House. The main characters in the game must contribute to stop a villain whose toys hypnotize the residents of the capital of the United States.
The game is based to a large extent on the need to remain in hiding. You should therefore avoid guards hypnotised by a madman, as well as safety systems or hostile toys. The game does not lack arcade scenes, during which gadgets constructed by the main characters are used. In some places you also need to strain the gray cells, solving simple mini-games logical. These games involve, among other things, hacking into security systems in order to open the passageway or switch off certain cameras.
Cory, Meena and Newton visit many interesting places in Washington. The visual setting of the game is relatively simplified, although there are also funny animations by the main characters.
Please let us know if you have any comments or suggestions regarding this description.
PEGI Rating