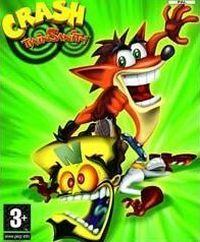 Crash Bandicoot: Unlimited
Crash Bandicoot returns in style. Medium-sized twins defeated Dr. Cortex, the eternal enemy of the funny fox, and are now conspiring against Crash. It's time to unite forces and defeat the common enemy.
Arcade | TPP | 3D platformers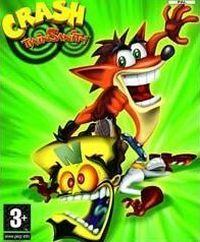 Sympathetic Bandicoot returns in the fifth installment of the extremely popular series of platformer games. The latest installment is titled Crash Twinsanity (also known as Crash Bandicoot: Unlimited and continues the battle between Crash and the villains. Our old enemy Dr. Cortex was defeated by twins who are now threatening the friendly hero. It's time to join forces and act together against the Evil Twins. Our island is in serious danger!
A major innovation compared to previous installments is the co-op mode, that is, the cooperation of ardent enemies, forced by fate sign an uneasy truce. The player can play not only as the main character, but also as Dr. Cortex himself and his niece Nina.
There are sixteen main levels to explore plus some bonus levels. The graphics are, of course, made in the cartoonish convention (3D) with a high content of light humor, which is so characteristic of this franchise. The controls do not differ significantly from the solutions known from previous installments of Crash Bandicoot, having go from one point to another, getting past a lot of obstacles and fighting with equally numerous enemies.
Similar games:
PEGI Rating