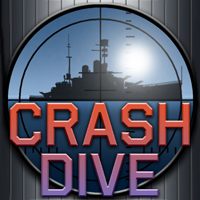 Crash Dive
Crash Dive is a PC-based simulation of the German U-boot, which patrolled the Atlantic during World War II. The game focuses on realism, but softens it with a little bit of agility elements. Production offers both independent clashes and a dynamic campaign.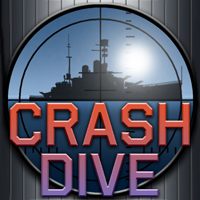 Crash Dive is a WWII submarine simulator released on PC, AND, etc. The game was developed and released by Panic Ensues Software studio.
Mechanics
Crash Dive is a simulator with arcade elements in which we only control one submarine - the U-boot VIIc, one of the most popular models used by the German Navy during World War II.
The player's task is mainly to cross the northern Atlantic and sink allied convoys. Most of them are assisted by heavily armed escort units, so the success won't be easy to achieve. The game offers a lot of freedom in completing tasks. We can rely on precise surprise attacks or try a more direct approach.
Crash Drive is mostly a simulation, but realism is slightly mitigated by arcade elements that make the game more dynamic. Our ship was meticulously reconstructed based on historical records. Thanks to this, it not only behaves realistically but also has an extensive damage model (damage dealt to specific sections affect the performance of the U-boot). During the game, the player controls the unit mainly from the captain's perspective, but there is also the option to resurface use the submarine's turret.
The game allows you to have fun in quick battles or take part in the extensive and dynamic campaign called War Patrol, in which we get a lot of freedom in choosing our goals. Since the battles are generated randomly, each game offers new challenges. An additional attraction is the day and night cycle, in which the time of day significantly influences the course of the mission.
Similar games:
Age Rating
age requirements: 12+
System requirements
Minimum:
Intel Atom
1 GB RAM
220 MB HDD
Windows XP
Recommended:
Intel Core i5
4 GB RAM
310 MB HDD
Windows 7