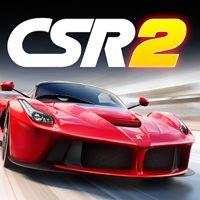 CSR Racing 2
A free-to-play racing game for mobile devices, utilizing microtransactions. CSR Racing was developed by NaturalMotion, known also for the game's predecessor, as well as e.g. Backbreaker or Dawn of Titans.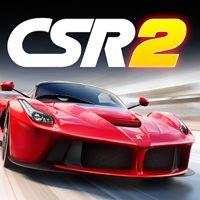 Game mode: single / multiplayer
Multiplayer mode: Internet
CSR Racing 2 for AND and iOS is a free-to-play racing game utilizing microtransactions. It was developed by NaturalMotion, the creators of the first instalment in the franchise, as well as Backbreaker and Dawn of Titans.
Mechanics
CSR Racing 2 for AND and iOS is based on the so-called drag races, in which two cars try to drive through a straight section of the roads as fast as possible, starting from the zero speed. Such races feature no turns — you have to focus on appropriately managing your throttle and properly using your gearbox.
There are many licensed cars in the game — over fifty, to be more exact – from such manufacturers as Ferrari, McLaren, Bugatti, Lamborghini, Pagani or Koenigsegg. Each of them requires a slightly different driving technique, which you have to master in order to succeed. Initially, only a few cars are available, but others can be unlocked. A huge part of the game is concerned with collecting more visually stunning cars.
Another important element are the tuning options. You can change your car's parts, adjust the tire pressure, add boosters and tinker with gearboxes. Spare cars can also be exchanged for more parts.
Game mode
CSR Racing 2 for AND and iOS features several game modes. In the singleplayer one, you can race against the AI and develop your career, while at the same time going through a story about a mysterious group of people ruling the city from the shadows. There's also a multiplyer more, allowing you to race against other players in real time and to join the guild-like teams. Additionally, the game features an interface, which lets you easily communicate with other players and access the constantly updated on-line ranking lists.
Age Rating
age requirements: everyone
System requirements
Additional information (iOS):
Internet connection is required.
Additional information (AND):
Internet connection is required.