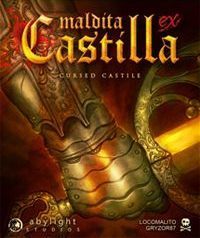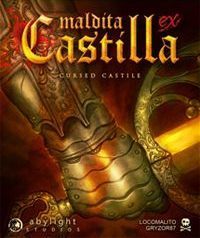 Cursed Castilla (Maldita Castilla EX)
Developed by the one-man studio Locomalito, an updated version of a 2D platformer by Maldita Castilla, published in 2012. The plot draws inspiration from the history and legends of many European countries, mostly Spain.
Arcade | fantasy | platform | 2D | reeditions/remasters/remakes | indie games
Cursed Castilla (Maldita Castilla EX)
Release Date
Cursed Castilla (Maldita Castilla EX) is a 2D platformer developed by Locomalito – a one-man studio. This is an upgraded version of Maldita Castilla – the title published in 2012 on PC and Ouya consoles. As the project was warmly-received, the developer decided to refresh the production with the help of Abylight Studios and release it on PC, 3DS and etc..
Plot
The title contains loads of references to the European history and legends and focuses primarily on Spain. One day, an evil demon uses tears of a young witch to open gates of hell and lets different kinds of foul creatures in. King Alfonso VI gathers his faithful knights whose objective consists in getting through the lands of Tolomera and bringing back peace and order. The player takes control of one of the knights – Don Ramiro.
Mechanics
Cursed Castilla (Maldita Castilla EX) published on PC, 3DS and etc. is a typical action platformer similar to those created for 8-bit consoles. Don Ramiro can move right and left, jump and, naturally, fight. These skills are used during exploration and combat with numerous enemies, among them being e.g. zombies. The protagonist can wield many kinds of weapons acquired during the journey. Additionally, he possesses items that make gameplay much easier, such as magical boots. The problem is, there are only two slots in the equipment, so Don Ramiro's advantage over the opponents is not really that major. The developer introduced eight levels filled to capacity with action and combat. Apart from inferior enemies, during gameplay you will face 19 deadly bosses.
Technical aspects
Graphics in Cursed Castilla (Maldita Castilla EX) for PC, 3DS and etc. try to recreate the spirit of classic 8-bit productions as faithfully as possible. If compared to the original Maldita Castilla, this production introduces new tracks and refreshed sounds.
Game mode: single player
PEGI rating Cursed Castilla (Maldita Castilla EX)