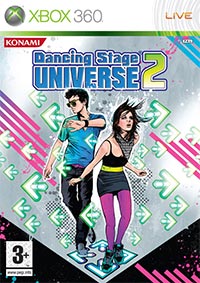 Dance Dance Revolution Universe 2
X360
Continuation of a very popular dance game. Noteworthy is the addition of a completely new Freestyle mode, in which you no longer need to follow the displayed instructions.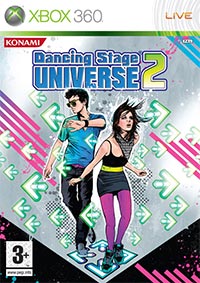 Game mode: single / multiplayer
Multiplayer mode: Internet / common screen

game language: English
game release date for X360:
05December2007
A perfect fit for the entire family, DDR UNIVERSE2 brings back familiar modes from previous games and
expands on them with the debut of Freestyle Mode on the Xbox 360 and the introduction of the enhanced
Quest mode. In Freestyle Mode, players can dance any way they want without using the signature arrows
– making it perfect for kids or anyone with two left feet. Quest Mode allows players to build their own
unique character and advance through a set of missions to complete all of the gameplay challenges.
Delivering added proof of the game's "universal" appeal is the soundtrack, which draws inspiration from
four decades of both classic and current smash-hits to deliver the most complete music library of any
DDR game to date. From the 70s, 80s, 90s and today, DDR UNIVERSE2 has songs that fit everyone's
tastes. For those who want an even wider array of music, they can take their game to the online
"universe" via Xbox Live®, where they can download new songs as well as compete head-to-head, and
even have access to exclusive DDR-related items. The game's crystal clear high-definition graphics
provide vivid colors and life-like character animations, easily making DDR UNIVERSE2 the sharpest
looking DDR game ever.
As with all previous DDR game releases, DDR UNIVERSE2 features a Workout Mode, which challenges
would-be dieters to dance off those extra pounds. With the ability to track calories burned and provide
vigorous exercise, the Workout Mode in DDR is the perfect alternative to more traditional forms of
exercise like the treadmill. Because of its health and fitness benefits, the game has appeared in health
clubs and school physical education classes around the country, spawning an ever-growing sub-genre of
DDR fitness fanatics.

Expectations: 10 / 10 calculated out of 1 players' votes.
Similar games:
PEGI Rating
System requirements
Uses:
dance pad
Xbox Live