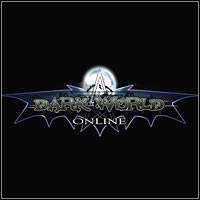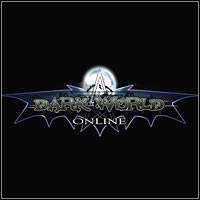 Dark World Online
PC
Dark World Online is an innovative MMOcRPG game, prepared by creators from Tulga Games, authors of the popular Horizons: Empires of Istaria.
Dark World Online

Release Date PC

canceled
developer: Tulga Games

game language: English
Dark World Online is an innovative MMOcRPG game, prepared by creators from Tulga Games, authors of the popular Horizons: Empires of Istaria. This time, however, we are dealing with a completely different perspective on online role-playing games - DWO is a programme intended rather for adult audiences, and its leading theme is the horrifying and ominous world of horror. This title will surely appeal to older, experienced players who find the current MMOcRPG too light and sugary.
The game world, although set in a very near future, is quickly demonstrating its cruel nature. Humanity is on the verge of extinction, bending under the pressure of a brutal offensive from the bloodthirsty Vampires and wild werewolves. The final plank of salvation of the human race are specially selected and endowed with supernatural power warriors, the so-called Slayers, who are able to engage in a fairly equal fight with hellish maszkaronas, using modern weapons and magic of various kinds. The monstrous invaders, however, do not intend to lay down their weapons and persistently pursue their goal - evil, vampiric spirits want to keep their human hosts alive for as long as possible (using supernatural strength and mental power), while the changeable shape will be satisfied only with the complete destruction of humanity (making use of the innate ability to change shape and high effectiveness of hunting in herds). As you can see, the conflict of interest does not only occur on the line between man and monsters, which of course gives us some chance to survive.
It is easy to guess that the project is full of content suitable only for adult players. Brutality, violence, eroticism, fear lurk here every step of the way, attacking the minds of the unsuspecting player. The creators know the preferences of older players also in relation to the style of the game - experienced viewers want a fast, exciting action rather than a few hours' sessions of stunting mobs, combined with the slow acquisition of increasingly higher levels of experience. Player-vs-Player (PvP) battles are the axis of the game in Dark World Online and it was the competition between the players that the programmers focused on, improving duel algorithms and developing race and clan conflict options. Still, calmer players can limit themselves to Player-vs-Environment (PvE), enjoying a complex, dark world and complex, trapped tasks.
The project was created on a proven, stable hardware platform, and the development team has already had experience in creating and developing MMO games. Users can therefore expect continuous add-ons and extensions to accompany each major update. This motivates players to systematically equip their characters with new weapons and provokes even more careful work on the virtual alter ego.
Please let us know if you have any comments or suggestions regarding this description.
Last updated on 10 December 2007
Game mode: massive online multiplayer Multiplayer mode: Internet
Expectations: 8.3 / 10 based on 21 votes.
Age restrictions Dark World Online: 16+