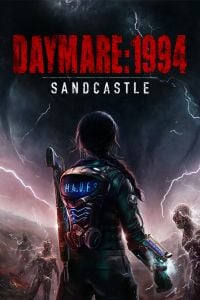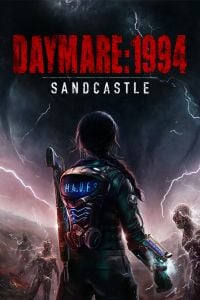 Daymare: 1994 Sandcastle
A prequel to the acclaimed survival horror game Daymare: 1998, developed by Invader Studios. Take on the role of Agent Dalila Reyes and face horrific creatures in the new Daymare: 1994 Sandcastle.
Action | TPP | survival horror | horror | indie games | action adventure | 90s
Daymare: 1994 Sandcastle is a survival horror action game with third person perspective (TPP) gameplay. It was developed by Invader Studios and published by Leonardo Interactive. Although the game is a sequel, in terms of story it is a prequel to the highly rated Daymare: 1998, developed on the basis of the deleted project Resident Evil 2 Reborn.
Plot
The game is set in 1994 in Idaho. The player takes on the role of Dalila Reyes, a former government spy, currently acting as a special agent in the services of H.A.D.E.S. (Hexacore Advanced Division for Extraction and Search) organisation. The protagonist's task is to infiltrate a cutting-edge experimental research centre which, after a catastrophic accident, has cut off all contact with the outside world. As the public and the media focus on the US President, trying to find out the cause of the disaster, Dalila Reyes and her colleagues from H.A.D.E.S. enter the facility to retrieve valuable data on the secret research being conducted there. As they make their way through the building's intricate corridors, the protagonist must remain ever vigilant as the place hides many spooky secrets.
Mechanics
Daymare: 1994 Sandcastle is a game played from a third-person perspective, whose main goals are to search locations, solve puzzles and fight the enemies. As the events in this part precede the story known from the first game by several years, the player has the opportunity to meet completely new characters, but also to discover the past of the popular characters from Daymare: 1998.
The game offers a new, expanded arsenal of weapons. One of the most powerful and innovative, however, is the Frost Grip containing liquid nitrogen. The game also uses an improved interface, making it easier for the player to manage equipment, ammunition and healing items. In addition, Agent Reyes has a high-tech device installed on her shoulder that also allows her to analyse her surroundings, making it much easier to discover new puzzles and secret documents and items. By solving puzzles, the player gains resources and collectible items.
New types of monsters have been introduced to the game. Killing one of them does not have to be final, because the creature can return to the game in a new form, stronger than before. It's important to set the difficulty accordingly, as veteran level opponents can prove too overwhelming.
Technical aspects
Daymare: 1994 Sandcastle was developed using Unreal Engine 4, and with its retro atmosphere it refers to action horror games from the 1990s. The music and sound effects further build the tension of horror.
Last updated on 01 June 2021
Game mode: single player
Age restrictions Daymare: 1994 Sandcastle: 18+
Daymare: 1994 Sandcastle System requirements
Minimum:
Intel Core i5-4460 2.7 GHz / AMD FX-6300 3.5 GHz
8 GB RAM
graphic card 2 GB GeForce GTX 760 / Radeon R7 260X or better
23 GB HDD
Windows 7/8/8.1/10 64-bit
Recommended:
Intel Core i7-3770 3.4 GHz / AMD FX-9590 4.7 GHz
8 GB RAM
graphic card 3 GB GeForce GTX 1060 / 4 GB Radeon RX 480 or better
23 GB HDD
Windows 7/8/8.1/10 64-bit