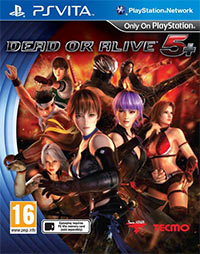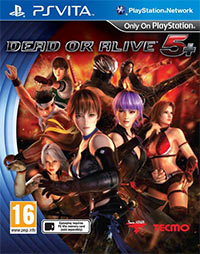 Dead or Alive 5 Plus
PSV
A special version of the fifth installment of the famous fighting series, designed for PlayStation Vita. The game has been enriched with support for some characteristic elements of the console (e.g. touch screen).
Dead or Alive 5 Plus

Release Date PSV

19March2013
developer: Team Ninja publisher: Koei Tecmo Official website

game language: English
Two years after the destruction of the TriTower, headquarters and symbol of DOATEC...
Helena Douglas has begun the task of rebuilding DOATEC, this time with the aim of using its technology for peaceful ends. She has ordered the dissolution of the Biotechnology Division, the indefinite suspension of the Military Division's Projects Alpha, Epsilon and Omega, and the expulsion of all members of the Donovan faction from DOATEC's offices around the world.
Now in the same position once held by her father, DOATEC founder Fame Douglas, Helena has announced that she intends to hold the fifth Dead or Alive tournament, to show the world the principles and philosophies upholding the new DOATEC.
Touch Fight
This new mode is available for the first time ever in DOA5+. Attack your opponents with simple taps and swipes of the touchscreen! Touch Fights are shown in 1st-person perspective, putting you right in the middle of the action for the most intuitive DOA fighting experience yet. Hold your PlayStation®Vita horizontally for a full view of the stage, or vertically to enjoy a close-up view of the characters.
Tutorial Mode
This new DOA5+ mode makes it easy for anyone to master key moves and strategies by practicing them in real fight situations! Each point covered consists of two parts: the lesson and the mission. In the lesson, you learn the new move or strategy, and practice it against an opponent who reacts with a limited set of moves. In the mission portion, it's time to put what you've learned to the test! The mission is cleared when you've shown you can successfully use the move or strategy a certain number of times in a real fight. Get a solid grounding in the basics, and hone the skills needed to come out on top in any fight situation!
Combo Challenge
This mode allows you to select a character you really want to master, and practice that character's most important moves and combos. A series of commands will be shown on the left of the screen, and a challenge will be shown at the bottom of the screen. Input the commands successfully in order to complete each challenge, and develop the ability to string together moves into a combo!
Last updated on 05 February 2013
Game mode: single / multiplayer Multiplayer mode: Internet
User score: 7,7 / 10 based on 276 votes.
PEGI rating Dead or Alive 5 Plus