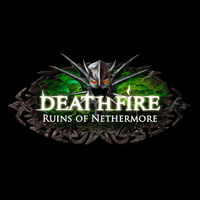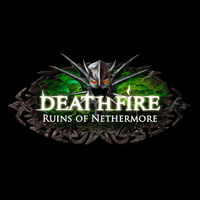 Deathfire: Ruins of Nethermore
PC
First-person cRPG game replicating old-school solutions from the classics of the genre. The player takes the lead of a team of several brave people exploring the dangerous underground.
RPG | FPP | fantasy | dungeon-crawler | indie games | classic RPG
Deathfire: Ruins of Nethermore

Release Date PC

canceled
developer: G3 Official website

game language: English
Deathfire: Ruins of Nethermore is a first-person production of cRGP, referring to classic genres like Dungeon Master or Wizardry. The game was created in an independent studio G3 under the watchful eye of Guido Henkel, co-creators of Planescape: Torment, Fallout 2 and the Realms of Arkania series.
Deathfire University: Ruins of Nethermore are traditional fantasy. The player takes on the role of the leader of a team of adventurers, wandering through dark undergrounds full of mythical creatures. The Hero Wizard allows you to choose from six fantastic races and eight classes and customize 34 character traits as well as basic attributes (strength, agility, endurance, etc.).
Current solutions in Deathfire: Ruins of Nethermore refer to games that were still popular in the 80s. One of them is the use of turn-based combat observed from the first person's perspective. The player can give orders to four characters from his six-person maximum team (the other two are non-barriers). In addition, a jumping system of movement and rotation of 90 degrees, which combined with a view of FPP builds a strongly old-school climate.
Traversing the vast dungeons and fighting the ugly monsters is not the only occupation of the player. He also visits ground locations and speaks to the NPCs he has met. Unlike many games of this kind, the creators of Deathfire: Ruins of Nethermore put a lot of emphasis on the complexity of the story, which is partly shaped by the player's actions.
Please let us know if you have any comments or suggestions regarding this description.
Last updated on 08 October 2013
Game mode: single player
Expectations: 2.5 / 10 based on 23 votes.
Age restrictions Deathfire: Ruins of Nethermore: 16+