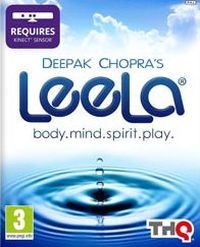 Deepak Chopra's Leela
Atypical production being a meditation simulator using Kinect controller technology. In the game we make calm gestures and adopt positions, which were developed by the Indian doctor Deepak Chopra.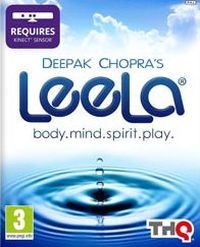 Mind. Body. Spirit. Play.
Welcome to Deepak Chopra's Leela™, a groundbreaking interactive experience that seeks to bring focus, energy and balance to everyday life. Leela is a journey of mind and body through play -- helping us connect with the seven chakras which are energy centers within each of us.
Rebalance and Revitalize. Deepak Chopra's LeelaTM invites you to use natural, full-body gestures to unwind and relax.
Chakra-based meditation. Through seven meditations and movements, Leela helps you focus and connect with specific areas of the body to relax and enter into your personal flow state.
Stillness in motion. Now for the first time ever, you can actually see and measure your breathing using Kinect technology. Leela displays the movement of your breath and provides gentle feedback and encouragement to enhance your meditation practice.
Create.Customize.Connect. Create and customize your own personal mandala - artwork that expresses an individual's unique essence and intentions. The personal mandala is a visual meditation woven throughout Leela that can be shared on Facebook.
Wellness made personal. Deepak Chopra's LeelaTM encourages us to explore our natural rhythms and thoughts to cultivate a more creative, harmonious and balanced life through play.
Similar games:
PEGI Rating
System requirements