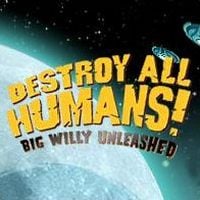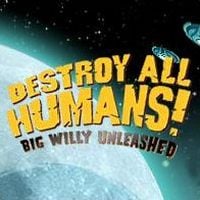 Destroy All Humans! Big Willy Unleashed
The next installment of the very popular series. This time the main attraction is the title Big Willy robots, over which you can exercise total control. The player once again controls the character Crypto.
Adventure | TPP | science fiction | humorous | TPS | action adventure | 60s and 70s
As the storyline prequel to Destroy All Humans! Path of the Furon, players control Crypto as he travels the world in the Funked Out 1970s, unleashing massive destruction on foot, in his UFO and for the first time, in the Big Willy mech.
Game mode: single player
Media type: 1 UMD
Expectations: 5.4 / 10 based on 32 votes.
PEGI rating Destroy All Humans! Big Willy Unleashed
Destroy All Humans! Big Willy Unleashed System requirements