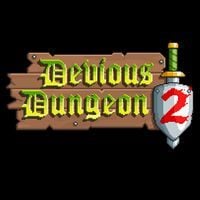 Devious Dungeon 2
Devious Dungeon 2 is a platform game released on mobile platforms. It takes place in the same fantasy land as the first game from the series and, like previously, game's world is presented as 2D retro-stylized maps.
Arcade | fantasy | platform | RPG elements | 2D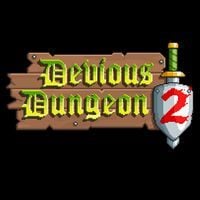 Devious Dungeon 2, released on PS4, PC, etc., 2 is a 2D fantasy platformer. The game was first released on mobile devices and was developed by Ravenous Games. The PC and console versions were done by Woblyware and published by Ratalaika Games.
Mechanics
Devious Dungeon 2 is based on the same foundations as the first part. We return to the typical fantasy land known from the original, which was reproduced in the form of 2D maps made in a retro style. On each level, the player's task is to find the key needed to open the portal. This task is made difficult by the enemies and traps standing in our way. Again, the gameplay has RPG mechanisms, which allow accumulating experience points. The maps are generated randomly.
The authors have not forgotten about making improvements. Devious Dungeon 2 features three heroes, each of which represents a different class, with unique equipment and skills. Among the available heroes, we have a barbarian, a rogue and a magician. The first one can use the heaviest weaponry and is more resistant to damage. The rogue, on the other hand, is the fastest and is able to perform double jumps. The magician has access to a large set of spells, including levitation.
Technical aspects
Devious Dungeon 2 also offers a wealth of new types of maps, enemies, bosses, treasures and traps. Graphics and control system did not change much, but this is not a big problem, because the prototype looked nice and had one of the best control systems that can be found in mobile platforms.
System requirements
PC / Windows
Minimum: Intel Core 2 Duo, 1 GB RAM, graphic card Intel HD or better, Windows 7