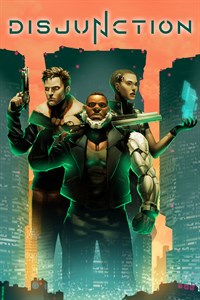 Disjunction
RPG with elements of sneaking around, in which the action was shown from the bird's eye view. Disjunction takes us to the cyberpunk version of New York from 2048 and gives us three characters, whose actions influence not only their further life, but also the whole metropolis.
RPG | cyberpunk | Stealth | 2D | top-down | indie games | action RPG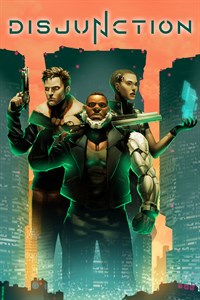 Disjunction is a cyberpunk RPG enriched with extensive elements taken from the stealth games. The game was developed by the independent studio Ape Tribe Games and released by Sold Out.
Plot
Disjunction takes us to 2048. Disasters and climate change, shortages of natural resources and social and economic crises have caused people to move to cities en masse. The consequence of all this was not only the overpopulation of individual metropolises, but also an avalanche of crime. As if that were not enough, corruption has become a serious problem at the highest levels of government and among the police, so that attempts to restore order and order are mostly unsuccessful.
The same problems are faced by the futuristic New York City, which we find ourselves in as three heroes. The first is Frank Monroe, a private detective investigating the murder of his friend (and also a local social activist) Lamar. The second is Joe "Lockjaw" Murphy, a former prisoner and boxer, who is trying to regain his inner peace after his daughter's mysterious death. The third is Zhi Zhu, a hacker trying to forget her past in dangerous Chinatown.
It is up to us not only how the characters will turn out, but also the future of New York and the various factions that are shaking the city, which as a result of our actions may protect us, wage wars with each other or be destroyed.
Mechanics
In Disjunction the action was shown from a bird's eye view. During the game, we go through more than thirty extensive levels, we talk to neutral characters and perform tasks for them (both those that push the plot forward and side missions), and we fight the enemies.
Clashes with enemies are dynamic, and during them we make use of white or firearms and heroes' combat skills. However, we can equally well act in hiding, sneaking behind enemies' lines or eliminating them from surprise and getting rid of the bodies so as not to cause unnecessary alarm (and thus not to cause any additional trouble).
As we progress, we gain experience and advance to the next levels, unlocking and developing protagonists' skills. In addition, the combat potential of the character is increased by installing cybernetic implants and acquiring better and better equipment.
Technical aspects
The graphic design of the Disjunction game was made in pixel art technique. The whole thing has been maintained in subdued colors that create an atmosphere of gloomy cyberpunk reality.
Similar games:
Age Rating
age requirements: 16+
System requirements
Minimum:
Intel ore 2 Quad 2.7 GHz / AMD Phenom II X4 3.0 GHz
4 GB RAM
graphic card 896 MB GeForce GTX 260 / 1 GB Radeon HD 5770 or better
2 GB HDD
Windows 7
Recommended:
Intel Core i5
4 GB RAM
graphic card 2 GB GeForce GTX 660 or better
2 GB HDD
Windows 10