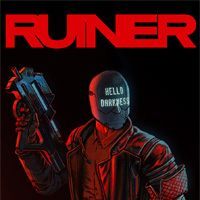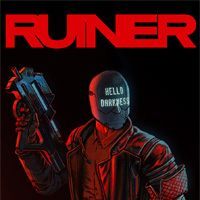 Ruiner
A cyberpunk tactical top-down shooter game inspired by the Syndicate series. It's the first title created by Polish studio Reikon Games, previously involved in the production of such games as Dead Island: Riptide, Dying Light and the Witcher franchise.
Action | cyberpunk | science fiction | Isometric view | Polish | top-down | shooters |
Ruiner is a cyberpunk tactical shooter game inspired by other classic games such as the legendary Syndicate series and independent Hotline Miami. Among other platforms, the Ruiner is available on PC, PS4 and XONE and has been developed by a Polish studio called Reikon Games. The game described herein is the studio's debut, however, the developers have already worked on some major titles, such as Dead Island, Dying Light, and The Witcher series.
Plot
The action of Ruiner for PC, PS4 and XONE is set in 2091 on the streets of a fictional city called Rengkok ruled by a powerful corporation known as Heaven. Thanks to the possibilities offered by the virtual reality, the wealthier customers of the company can experience a true paradise by entering nearly any kind of virtual entertainment and experience. At the same time, the average citizens have to deal with the true hell on earth, which is a perfect description for the corrupt streets of the metropolis. During the game, a player assumes the role of a hero, who decides to find and rescue his brother, who was unlucky enough to learn too much about things reserved only for the most powerful people. Protagonist's mission, on which he is aided by a mysterious hacker, quickly turns into a true crusade against the corrupt system and the rule of the greedy corporation.
Mechanics
The game developed by Reikon Games combines the interesting story with dynamic and action-filled gameplay mechanics. Apart from few parts, in which one can explore the world and discover consecutive secrets related to the intrigue, the gameplay revolves around fighting waves of diversified opponents and much more challenging bosses. In combat, a player gets at his disposal a wide range of weapons and gadgets collected e.g. from the bodies of the killed enemies. The game features also the ability to gradually develop the main protagonist's special abilities such as dodging and using energy shields. The combat is extremely dynamic, and the key to success lies in equipping the right gear, good reflexes, and player's skills.
Technical aspects
The PC, PS4 and XONE release of Ruiner combines several ideas - a dark vision of the future, brutal gameplay mechanics, as well as rich and colorful visuals based on Unreal Engine 4. Players get to observe the action from the top-down perspective which resembles other games such as the aforementioned Syndicate and the Crusader: No Remorse/No Regret. At the same time, Ruiner delivers modern, slightly comic-book-like visuals with a lot of visual effects.
Last updated on 24 February 2020
Game mode: single player
User score: 2 / 10 based on 212 votes.
PEGI rating Ruiner
Ruiner System requirements
Minimum:
Intel Core i5-760 2.8 GHz/AMD Athlon II X4 645 3.1 GHz
4 GB RAM
graphic card 1 GB GeForce GTX 470 or better
8 GB HDD
Windows XP/Vista/7/8/10
Recommended:
Intel Core i5-4670K 3.4 GHz/AMD FX-6350 3.9 GHz
6 GB RAM
graphic card 2 GB GeForce GTX 660/Radeon HD 7970 or better
22 GB HDD
Windows 7/8.1/10 64-bit