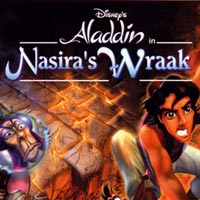 Disney's Aladdin in Nasira's Revenge
Alladyn Zemsta Nazira is a three-dimensional platformer based on the license of a popular series of animated films. Players take on the role of Alladin, whose friends were kidnapped by the cunning Nazira.
Arcade | TPP | platform | cartoons | 3D platformers | cartoons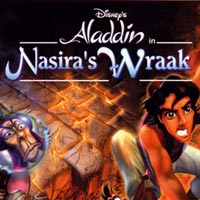 Disney's Aladdin in Nasira's Revenge is a three-dimensional platformer developed by Argonaut Games. Disney Interactive took the release of this production on personal computers, while on PlayStation 1 it was released by Sony Computer Entertainment.
Story
Disney's Aladdin in Nasira's Revenge is based on a license of popular animated films, telling the adventures of the brave Alladin. The action of this production was set between the events presented in the second and third part of the film series.
After the death of the ominous Jafar, the city of Agrabah once again fell into trouble. The sister of this sorcerer, the title Nazir, is going to bring him back to life. To this end, he takes over the palace and kidnaps the Sultan and Princess Jasmina, and then forces Alladin to cooperate. In order to save his friends, the hero has to conquer ancient artifacts for her, which he believes will allow her to resurrect Jafar and conquer the world.
Mechanics
In Disney's Aladdin in Nasira's Revenge released on PC and PS1 platform, the action is observed from a camera following the character (TPP). During the game we play in Alladin as well as in the aforementioned Jasmina and the monkey Abu. In the course of the game we travel through various locations, jump on platforms and avoid traps, as well as collect gold coins. Individual protagonists have different skills - while Alladin copes well in clashes with enemies, Abu can climb the walls and jump for longer distances, while Jasmina can hide from the vigilant eyes of enemies. Mini-games at the end of each stage, such as surfing, skateboarding or jumping on the clouds, add variety to the fun.
Technical issues
The advantage of Disney's Aladdin in Nasira's Revenge is the three-dimensional graphics, which are kept in an eye-catching, cartoon style.
Please let us know if you have any comments or suggestions regarding this description.
PEGI Rating
System requirements
PC / Windows
Recommended: Pentium 166MHz, 32MB RAM