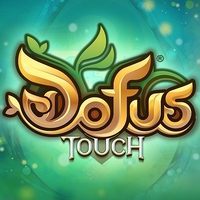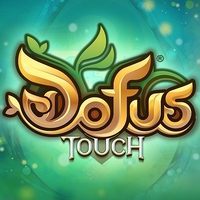 Dofus Touch
A mobile version of the popular MMORPG for PC which debuted back in 2004. Dofus Touch was developed by Ankama Studio. The game takes us to a fantasy world that consists of seventeen vast locations.
Dofus Touch is an MMORPG for AND and iOS developed by Ankama Studio. The title is a mobile version of the 2004's popular production for PC.
Plot
The player is taken to a colorful, fabulous land that consist of seventeen vast locations. While playing, we traverse cities as well as topographically varied outdoor levels and remote towns inhabited by fantastical creatures.
Mechanics
The gameplay formula of Dofus Touch for AND and iOS is not different from the PC version. The players explore varied environments, collect new equipment, develop their hero, and fight encountered enemies. We can choose between eleven character classes, such as archer, warrior, and mage, as well as thirty professions that let us, for example, trade or craft weapons. In our adventure, we face not only other players but also monsters taken straight out of medieval bestiaries. Among them, we can find golems, minotaurs, dragons, and more. Combat is turn-based. To defeat more powerful opponents, we have to use some tactical thinking. Performing various quests is also very important since for completing them players are awarded valuable and often rare rewards.
Game modes
Dofus Touch features two main game modes. The first one is PvP in which players can face one another in duels, while the other, PvE, lets them cooperatively combat computer-controlled opponents.
Technical aspects
Dofus Touch for AND and iOS is powered by the technology of Dofus for PC. The production therefore offers colorful two-dimensional graphics and an original soundtrack. The game's controls were adequately adjusted to the specifics of mobile devices. Contents of the launch version of the title are the same as version 2.40 of Dofus. The production is distributed in the free-to-play business model so it features various micropayments.
Game mode: massive online multiplayer Multiplayer mode: Internet
App size:
Age restrictions Dofus Touch: 12+
Dofus Touch System requirements
Additional information:
Internet connection is required.
Additional information:
Internet connection is required.