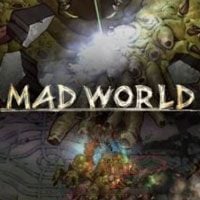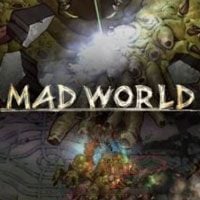 Mad World
A 2D MMORPG set in a post-apocalyptic world, released for mobile devices and PC windows, also in a web browser version. The game utilizes the popular F2P model with microtransactions and was developed for cross-platform gameplay.
RPG | fantasy | Post Apocalypse | MMORPG | Isometric view | 2D | cross-platform | MMO
Mad World is a 2D MMORPG featuring an isometric view. The game includes PvE content, but, as a proper grim, post-apocalyptic game, also allows you to fight other players. The production was developed by Jandisoft.
Plot
A thousand years before the events of Mad World, a great disaster put an end to the world's civilization. What was left was a dark land full of monsters. You play as heroes, who try to bring a new order into the ruined world.
Mechanics
Mad World is a typical MMORPG. You see the world from an isometric perspective and visit various locations, fight monsters, gather experience points and better equipment. Unlike similar productions, Mad World has no class system; you are free to customize your character and give them the abilities you want them to have. The game features PvE content and also allows you to fight other players.
Game mode
Mad World features only an online multiplayer mode. The game allows you to access your account on various platforms; you can e.g. start playing on PC and continue it on your phone or in a browser on another computer.
Technical aspects
The visuals of Mad World are entirely two-dimensional, utilizing the studio's original Jandi Engine compatible with HTML5. The game stands out among other similar productions thanks to its attractive and distinct visual style.
Game mode: massive online multiplayer Multiplayer mode: Internet
Expectations: 6.6 / 10 based on 14 votes.
Age restrictions Mad World: 16+