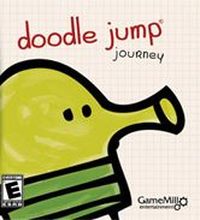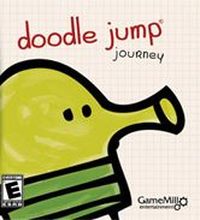 Doodle Jump Adventures
Arcade platformer with elements of the action game, which is an adaptation of the smartphone hit Doodle Jump. The player's task is to help a friendly creature - Doodle - climb as high as possible, jumping on small platforms and fighting enemies.
Doodle Jump Adventures, released on NDS and 3DS, is an attempt by Lima Sky studio to transfer the immensely popular Doodle Jump arcade game to other platforms. The developers have made every effort to ensure that this isn't just a simple conversion.
Mechanics
Just like in the smartphone original, the protagonist of Doodle Jump Adventures is a friendly creature with four legs and a trunk. The player must help the creature climb as high as possible by jumping on small platforms and collect the three gold coins needed to unlock the next level. However, Doodle must not fall out of the edges of the screen. The task is also hindered by enemies who need to be eliminated with projectiles shot from the trunk.
Game modes
One of the novelties in Doodle Jump Adventures is the Adventure Mode, in which the protagonist has to face the villains (bosses) oppressing four lands. The developers made sure that the maps appearing in each location have different obstacles and opponents, which greatly diversifies the gameplay. In addition, you can unlock the classic Endless Mode, where the hero can endlessly climb up.
Technical aspects
The controls in Doodle Jump Adventures have been adapted to the technical capabilities of the consoles. The developers used an auxiliary display and a built-in accelerometer. As for the visuals, Doodle Jump Adventures clearly refers to the smartphone prototype. Minimalistic, 2D graphics resemble drawings from notebooks. Also, the soundtrack was copied from the original.
Game mode: single player
Age restrictions Doodle Jump Adventures: Good for all ages.