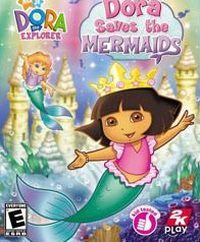 Dora the Explorer: Dora Saves the Mermaids
A simple arcade and adventure game in which we play the role of the title character, known from the animated series. This time Dora wants to support the sirens.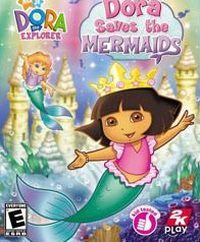 Dora the Explorer: Dora Saves the Mermaids is a simple arcade and adventure game, prepared for the youngest representatives of the female part of society. The title Dora is the main character of the animated series broadcast by the Nickelodeon station. She is a seven-year-old Latin girl whose main occupation is to travel around the world and experience many crazy adventures. In the game could not miss her trusted companion, the monkey Boots.
According to what the title of the game may suggest, this time the main heroine must support the deep-sea mermaids. Dora wants to protect her new friends from a hostile octopus polluting the surrounding waters. In order to do this, it is necessary to obtain a magical crown, with the help of which the sirens will be able to restore order to the inhabited kingdom. As part of the curiosity it is worth adding that Dora herself becomes a mermaid for the needs of the game. This means that you've decided to spend more time exploring the areas causing the game.
Transforming into a siren means that Dora can now use many new skills. This allows her to explore the underwater environment more thoroughly, to make new friends and to find the objects she needs in order to acquire a magical crown. At the same time it is necessary to get rid of contaminants left by the above mentioned octopus.
On each of the target platforms the game looks a bit different. In the PS2 version, analog knobs are used to move around the environment. The Wii Edition offers support for the gyroscopic functions of the controller of this console. The DS version, on the other hand, allows you to use a touchscreen. Visual setting Dora the Explorer: Dora Saves the Mermaids is relatively simple. On the screen you can, however, observe nicely designed characters.
Please let us know if you have any comments or suggestions regarding this description.
PEGI Rating
System requirements
Sony PlayStation 2
Uses: memory card 8MB