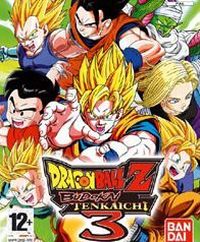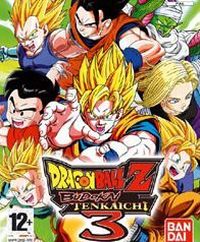 Dragon Ball Z: Budokai Tenkaichi 3
Another installment in a series of fighting games developed by Spike. The franchise was based on classic manga series by Akira Toriyama and takes the player to the titular Dragon Ball universe dominated by masters of different various martial arts.
Dragon Ball Z: Budokai Tenkaichi 3 is another fighting game based on the Dragon Ball series, both its manga and anime versions. It is also the third installment of Budokai Tenkaichi mini-series, which stands out, among other things, due to its way of presenting the fights in 3D.
Mechanics
According to tradition, we find ourselves in a universe in which masters of various combat techniques play leading roles. Amongst these are Saiyans (like Goku and Vegeta) and their descendants (Gohan, Trunks, Goten, etc.), Namekians (e.g. Piccolo), humans (Krillin, Tenshinhan, etc.) and androids (#17, #18, etc.). Many of these troublemakers are able to transform themselves, thus gaining new abilities and making the total number of available warriors in Dragon Ball Z: Budokai Tenkaichi 3 exceed 150 (20 characters more than the previous DBZ: BT2 - for example, King Vegeta, Nail, and King Cold). Each character fights uniquely, using both standard attacks with their hands and legs, as well as powerful special attacks, often able to wreak havoc.
Technical aspects
The duels in Dragon Ball Z: Budokai Tenkaichi 3 take place in over 20 locations, located, among others, on Earth, in the Otherworld and on Namek. The maps implemented by the developers are available both in a day and night versions, which significantly enhances the gameplay and affects the course of the game, for example, because some warriors gain additional power by fighting in the moonlight. The whole is complemented by a slightly improved combat system compared to the two previous parts of Dragon Ball Z: Budokai Tenkaichi and a characteristic three-dimensional graphic design with a cartoon look (cel-shading technique).
Last updated on 10 December 2007
Game mode: single / multiplayer Multiplayer mode: Player counter: 1-2
User score: 6.7 / 10 based on 2977 votes.
Pre-release expectations: 6.9 / 10 based on 31 votes.
PEGI rating Dragon Ball Z: Budokai Tenkaichi 3
Dragon Ball Z: Budokai Tenkaichi 3 System requirements