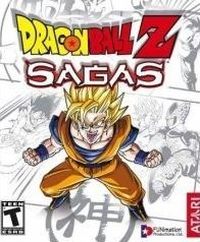 Dragon Ball Z: Sagas
A multi-genre production including elements of action, adventure, fighting and role-playing games. It was developed by Avalanche software and based on the popular manga series by Akira Toriyama.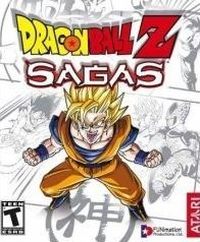 Game mode: single / multiplayer
Dragon Ball Z: Sagas is a title that combines elements of action game, adventure, fighting and role-playing production. As the name suggests, the players take on the role of the main characters of the anime and manga series called Dragon Ball. There are six playable characters to choose from - Goku, Vegeta, Gohan, Piccolo, Trunks plus the Super Saiyan and Super Namek forms of these heroes. Story-wise, the game refers to the events presented in the second saga of the series, initiated by the appearance of Raditz on Earth. The 19 chapters, into which the game scenario is divided, initially tells the story of defending our planet against Vegeta and Nappa, then moves players to the planet Namek, where the cruel Freeza and his subordinates are being fought. The game consists of exploring available areas, combined with numerous duels that we are fighting against ubiquitous rivals. We also have several other tasks to complete - finding the eponymous Dragon Balls, protecting NPCs or fighting bosses. As far as the combat system is concerned, we can use both energy attacks (Kamehameha, Masenko, Big Bang Attack, Makkankosappo, etc.), as well as a number of blows useful in hand-to-hand combat. There are also fast teleports (Zanzoken), which confuse opponents. The skills of the characters are, of course, increased with the progress achieved in the game.
Audiovisuals of the game bring to mind the TV series (cel-shading, locations known from the TV screen, enemy models, attacks, similar musical pieces, etc.). Longer gameplay results in the discovery of a number of special bonuses, including additional levels, heroes, and storylines. Dragon Ball Z: Sagas also features a cooperative mode for two players.
Age Rating
age requirements: 12+