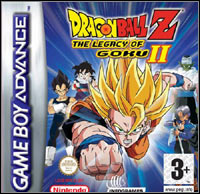 Dragon Ball Z: The Legacy of Goku II
GBA
A continuation of the 2002 RPG, created based on the license of the cult-classic manga from Akira Toriyama. The studio responsible for the title is Webfoot, seasoned developer of Dragon Ball's video game adaptations.
RPG | animated TV series | Dragon Ball | jRPG | Nintendo exclusive titles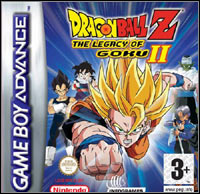 game language: English
game release date for GBA:
17June2003
Dragon Ball Z: The Legacy of Goku II for GBA is a direct continuation of the 2002 game with the same title. Once again, the development was carried out by Webfoot, on the license of the cult-classic manga by Akira Toriyama. The plot of the game takes place not long after the events of the original game. A powerful child named Trunks returns via a time machine to warn Goku about the approaching end of the world. Only he with his fighters can stop this from happening.
Gameplay
We begin the game as Goku, but our hero quickly falls victim to a vicious disease, allowing us to take control over other characters. The player assumes the role of five heroes: Goku, Gohan, Piccolo, Trunks, and Vegeta. The currently chosen character can be changed while visiting a save point, but every hero has to be unlocked beforehand – game gradually unlocks them all. What's interesting, the story can take a different course if in the given moment we decide to roll another hero. The story is definitely a highlight of the game, as it allows the player to relive the events of some sagas from the series. The game world is very huge – consists of hundreds of locations to explore, while the player has some freedom in choosing the order of visiting them. A big, clear-cut three-dimensional world map is definitely an advantage. The combat system is quite intuitive: the encounters have been thoroughly improved and expanded – we can now feel the real power of the Super Saiyan mode. The visuals are similar to what we could see in the previous installments, which is good – considering the platform, even the first part made a very good impression. Soundtrack includes motifs known from the movie, which will be instantly recognized by any Dragon Ball Z fan.

Game score 8.7 / 10 calculated out of 741 players' votes.
Age Rating
age requirements: everyone