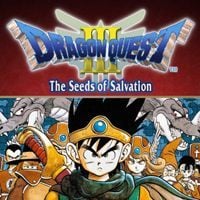 Dragon Quest III: The Seeds of Salvation
Dragon Quest III: The Seeds of Salvation is a remake of the popular 1988 jRPG game. Production offers a powerful world, mostly open-structure, turn-based combat system and an extensive system of classes.
RPG | fantasy | turn-based | 2D | reeditions/remasters/remakes | jRPG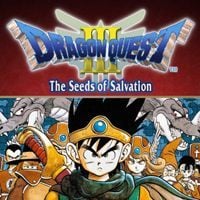 Dragon Quest III: The Seeds of Salvation is a Japanese RPG released on AND, Wii and iOS. This is a remastered version of the game originally released on the 8-bit NES console in 1988. The original was developed by Chunsoft studio.
Plot
The action of Dragon Quest III: The Seeds of Salvation takes place before the events of the first part of the series, in a completely new world. The player takes on the role of a teenage boy (you can also play a girl), who is the son of the legendary hero named Ortega. Years ago, the hero went on an expedition to kill the demon Baramos, but he failed and disappeared without a trace. On his sixteenth birthday, our character is summoned on an audience to the King, who entrusts us with the same mission as Ortega.
Mechanics
In terms of the basic gameplay mechanics, Dragon Quest III is a typical jRPG, which is not surprising as the game has become a model for countless developers working in this genre. We explore the world with a small group of companions, perform tasks, develop characters and fight turn-based battles. Characters belong to one of several classes, and after reaching the twentieth level it is possible to change professions, which reduces the statistics by half, but at the same time allows you to keep your skills and spells. As a result, the system allows you to create hybrid classes, such as a magician who can defend like a true soldier.
At the same time, the game offers a lot of elements, which even today are not a standard among jRPG productions. The world has a mostly open structure and offers free exploration. The day and night system not only influences the appearance of the maps but also what happens on them - some events only take place at a certain time of day. In addition, before starting the game, we answer questions that shape the personality of our character. The game is very extensive, offering a lot of classes, opponents, skills and items, and the interesting storyline effectively encourages you to continue your adventure.
Age Rating
age requirements: 12+