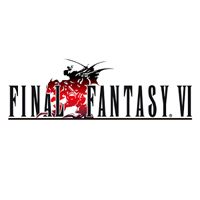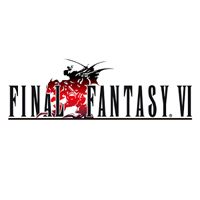 Final Fantasy VI
Digital reissue of the sixth part of the cult cycle Final Fantasy, originally published in 1994 on the SNES console. The plot of the game focuses on the conflict between the conquering Empire and the rebel faction of rebels who describe themselves as Returners.
RPG | fantasy | science fiction | steampunk | turn-based | 2D | jRPG
Final Fantasy VI
Release Date
Final Fantasy VI for PC, PSP, etc. is the next installment of the cult Japanese RPG series, started and developed by Square Soft in the late 1980s. The game was originally released on Super Nintendo Entertainment System in 1994, but five years later, it was also converted to PlayStation. Interestingly, due to the fact that the first three parts of the series have been released only in Japan, the game is known in the USA as Final Fantasy III.
Plot
Unlike the previous versions of the series, Final Fantasy VI was set in a world that combines elements of fantasy and steampunk. The plot of the game focuses on the conflict between the conquering Empire and the rebels who describe themselves as Returners. The power of the Empire's army was built to a large extent on the so-called Espers - magical, semi-divine creatures. To have a chance in this uneven fight, Returners also travel the world in search of an equally powerful magical power. For both sides of the conflict, the key to understanding the essence of magic and the Espers turns out to be Terra Branford, who suffers from amnesia.
Mechanics
Final Fantasy VI on PC, PSP, etc. offers the largest number of 14 playable characters in the history of the series so far, each with its motives and, of course, its own set of skills. The gameplay itself follows the rules set by the previous parts of the series, focusing on exploration and turn-based combat. Our party can consist of up to four characters, who develop their abilities during the game, and thanks to special magical stones they learn new spells, allowing, for example, to summon the mentioned Espers.
Technical aspects
The graphics in Final Fantasy VI are maintained in the style typical of the series and has remained practically unchanged compared to the original version for the SNES console (not counting the addition of cut-scenes). Thanks to the introduction of steampunk elements, we can come across futuristic mechs or unusual aircraft. The soundtrack was composed by Nobuo Uematsu.
Last updated on 09 December 2015
Game mode: single player
User score: 8 / 10 based on 64 votes.
PEGI rating Final Fantasy VI
Final Fantasy VI System requirements
Uses:
PlayStation Network
Uses:
PlayStation Network
Uses:
PlayStation Network
Minimum:
Intel Pentium 4 2.4 GHz
2 GB RAM
graphic card Intel HD or better
950 MB HDD
Windows Vista/7/8/8.1