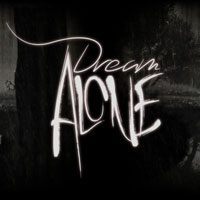 Dream Alone for PC, iOS and etc. is an original platformer with elements of horror. Created by the independent studio WarSaw Games, the production is published by Fat Dog Games, the company that helps indie developers release their titles.
Plot
The story kicks off in a village, haunted by a mysterious plague of coma. When the hero's family suffers, he decides to set off on a long and dangerous journey. His goal is to find the mythical Lady Death who is believed to have the power to stop the plague.
Mechanics
Deam Alone released on PC, iOS and etc. features the side view. At first glance, the mechanics do not bring anything new to the genre. During gameplay, you travel through diverse locations (e.g. dark forests, gloomy caves, swamps, and factories) and avoid numerous enemies, obstacles, and traps.
However, the title stands out from the crowd due to the boy's unique abilities. He can cross the borders of an alternative reality, which comes in handy when solving environment puzzles – it enables the boy to reach otherwise-unreachable places. Moreover, he can copy himself, which also helps to solve puzzles and, for example, deactivate traps.
Technical aspects
Dream Alone is distinguishable due to its visuals inspired by a number of horror movies and dark fairy tales. Therefore, the cartoon style is accompanied by gloomy colours (most of the time, the screen is washed in shades of grey) and a minimalistic, distinctive soundtrack. As there is a lot of brutality, the game is meant only for adults.
System requirements
Minimum:
Intel Core i3 2.0 GHz
4 GB RAM
graphic card 2 GB GeForce GTX 670 / Radeon HD 7870 or better
4 GB HDD
Windows 7/8/10
Recommended:
Intel Core i3 2.0 GHz
8 GB RAM
graphic card 4 GB GeForce GTX 1050 Ti or better
4 GB HDD
Windows 7/8/10