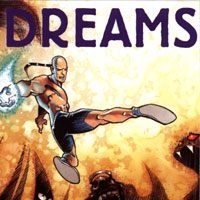 Dreams to Reality
Action adventure game created by Cryo Interactive studio, in which we play the role of Duncan - the chosen one trying to save the land of sleep and the real world from the forces of evil.
Action | TPP | fantasy | adventure elements | action adventure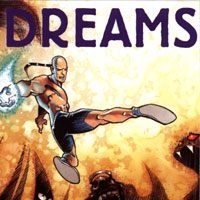 Dreams to Reality is an action adventure game developed by French studio Cryo Interactive. The title appeared, among others, on the PC and PS1 platform.
Story
In Dreams to Reality players take on the role of Duncan - the chosen one, whose task is to save the real world and the land of dreams from the forces of evil.
Mechanics
In the Dreams to Reality released on the PC and PS1 platform we observe the action from the third person's perspective (TPP); however, the fun is diversified by the levels in which the protagonist's actions are presented from the side. In the course of the struggle we deal with the exploration of the location, solving environmental riddles and fighting with encountered enemies, among which the leading ones are powerful bosses. Adversaries are eliminated with both melee attacks and offensive magic. The game is also full of platform elements - Duncan has to jump over chasms or even avoid traps. Interestingly, a man can change his character - in the form of a woman he can fly, while as a muscular being he becomes a real killing machine. It is worth noting that the hero also encounters friendly characters on his way, who often help him in his mission or have optional tasks for him.
Technical issues
Dreams to Reality has a three-dimensional graphic design, while the plot is conveyed through cutscenes. The struggle is accompanied by atmospheric music; the authors have also tried to sound the dialogue issues.
Please let us know if you have any comments or suggestions regarding this description.
Age Rating
age requirements: everyone