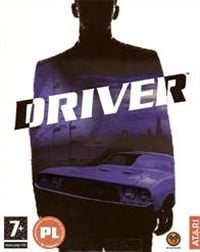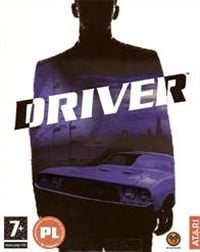 Driver (1999)
Inspired by classic films from the 60s and 70s of the last century, a racing game with feature elements. Players play the role of a secret police officer, who works out mafia structures by performing tasks commissioned by gangsters.
Racing | vehicles | Gangster | Police | PSOne Classics
Driver (1999)
Release Date
After completing two installments of the series, Martin Edmondson and the team at Reflections Interactive decided to create a racing game that would go beyond the usual formula. Inspired by such films as Walter Hill's (1978) and Peter Yates' famous Bullit (1968), as well as the TV series Starsky and Hutch (1975-1979). Originally released on PlayStation, a few months later, the game was ported to PCs and Macs, and with time also to other platforms.
The main character of Driver is Tanner - a New York police officer, who works undercover trying to crack criminal syndicates. Using his outstanding driving skills, the officer performs the tasks assigned by the mafia bosses, gradually gaining their trust. The game takes place in four American cities: Miami, San Francisco, Los Angeles and New York. In addition, after the main campaign (or thanks to special codes), players can also unlock Newcastle in UK, where the devs' HQ is located. The representation of individual locations has little in common with the real communication layout, but in a few cases the creators included some characteristic landmarks.
The devs have also put a lot of effort to make the scenes and tasks in the game remind the film originals, an example of which is the "Training" mission, which looks like a copy of the beginning of the original Driver movie. Cars in the game have been recreated with great care and most of them are classic "muscle cars" from the 60s and 70s (e.g. Ford Mustang from 1967).
Tanner's tasks are quite varied - starting from transporting someone or something, through stopping a vehicle, intimidating a taxi passenger or shaking off a chase. Relatively large locations, which can be traversed freely, encourage fast and risky driving. The advantage of the game is the ability to record movies and watch repetitions of the action seen from the perspective of cameras located in different points of the cities. Driver was recognized by critics as the Best Racing Game presented at Electronic Entertainment Expo (E3) in 1999.
Last updated on 04 January 2011
Game mode: single player
Media type: 1 CD
User score: 8,1 / 10 based on 1091 votes.
PEGI rating Driver (1999)
Driver (1999) System requirements
Recommended:
Pentium II 350MHz
64MB RAM
graphic card
Windows 95
Uses:
PlayStation Network
Uses:
PlayStation Network
Uses:
PlayStation Network