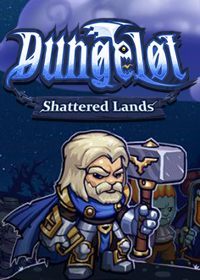 Dungelot: Shattered Lands
The third entry in a popular mobile series that combines the features of roguelike RPG with the game mechanics of an evergreen classic, Minesweeper. It has been developed by Red Winter studio in cooperation with tinyBuild Games company.
RPG | fantasy | roguelike | logical elements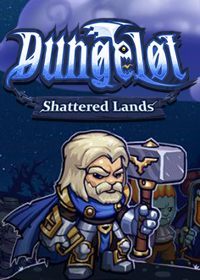 Dungelot: Shattered Lands is an AND, PC and iOS hybrid RPG roguelike with Sapera mechanisms. This is the third installment of the popular series and was developed by Red Winter Software studio, the same band that stood behind the previous parts of the series.
Story
Developed for AND, PC and iOS Dungelot: Shattered Lands is set in a standard land of fantasy, full of magic, monsters and inhuman races. While playing, we mainly explore randomly generated undergrounds. There are several classes to choose from, each with its own skills and attributes. The whole thing is kept in humorous climates, teeming with the taped patterns of its species.
Mechanics
The exploration itself takes place in the style known from Sapera. Each board consists of several dozen square fields and when we enter a new map almost all of them are covered. Touching a given field causes its discovery. Some of them have special items and treasures, while others hide enemies, obstacles and traps. In case of falling on enemies, the option of revealing all adjacent fields is blocked until we defeat our enemies with a variety of attacks and spells, like in a classic RPG. Our task is to use all these mechanisms to find the keys that allow us to open the gates leading to the next chamber.
Successes are of course rewarded with experience points, for which we develop character statistics and teach them new skills. A key role is also played by the equipment system, under which we have to choose the right armour and armour and constantly look for better and better items.
Please let us know if you have any comments or suggestions regarding this description.
Similar games:
Age Rating
age requirements: everyone