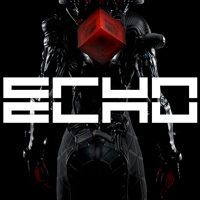 ECHO
An action adventure game with stealth elements, developed by the independent Danish studio Ultra Ultra. The player assumes the role of a white-haired girl, En, who spent several decades hibernated aboard a spaceship.
Action | TPP | science fiction | Stealth | indie games | action adventure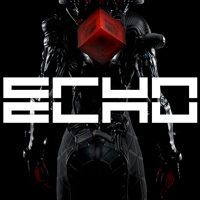 ECHO is a science fiction third-person action adventure game with stealth elements. The title, released for PC, PS4 and XONE, was developed by Ultra Ultra — a debuting studio that consists mostly of former employees of IO-Interactive and co-creators of the early installments of the Hitman series.
Plot
ECHO follows a white-haired woman named En who, after decades spent in hibernation, finally reached her destination: a mysterious place of legends called the Palace. It was created many centuries ago by a mysterious, extinct civilization, and the protagonist is the first human to ever set foot in this place. The heroine's task is to use the forgotten technologies to restore the Palace's creators to life. To achieve this, En will have to face numerous puzzles and threats that are hidden in the abandoned building.
Mechanics
Gameplay-wise, ECHO combines elements of third-person action and stealth games. The characteristic feature of the game is the fact that its mechanics gradually change with the plot's progress. The initial stages are focused mostly on exploration and puzzle solving, letting us get acquainted with the game world and its laws. With time, the gameplay becomes more challenging, and the protagonists has to face increasingly numerous dangers that force En to fight or sneak around. The applied strategy is largely dependent on our preferences, although we have to be aware that our decisions can have specific consequences in the game world and shape the further course of events.
Technical aspects
ECHO for PC, PS4 and XONE is powered by Unreal Engine 4 which guarantees high-quality visual experiences. The developers at Ultra Ultra showed skills at creating an atmosphere. Thanks to this, the gameplay can attract the player not only with its visual quality but also with the gradually discovered, enthralling story.
Similar games:

Evotinction
PEGI Rating
System requirements
PC / Windows
Recommended: Intel Core i7-4960X 3.6 GHz/AMD A10-6800K 4.1 GHz, 8 GB RAM, graphic card 3 GB GeForce GTX 780/Radeon HD 7870 or better, 8 GB HDD, Windows 7/8/8.1/10 64-bit
Minimum: Intel Core i3-4340 3.6 GHz/AMD FX-8350 4.0 GHz, 4 GB RAM, graphic card 1 GB GeForce GTX 570/Radeon HD 7870 or better, 8 GB HDD, Windows 7/8/8.1/10 64-bit